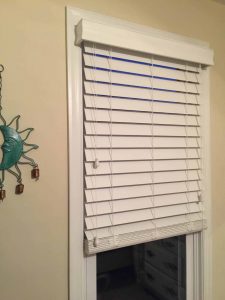 Are you furnishing a new home or business, or looking to update your existing space in the Greater Philadelphia area? Window treatments are an essential part of the equation for any renovation or new design project. So, what is the best place to order window blinds in Philly & the Main Line? Blinds Brothers is proud to be the area's top-rated shop-at-home window treatment service! Read on to learn about what makes us the most qualified custom window covering provider & installation company.
Best Place to Order Window Blinds: Why Choose Blinds Brothers 
Free In-Home Consultations – An in-home consultation is key to ensure the blinds or shades you select pair perfectly with your design style, plus offer all the features you need. Seeing your interior in person will allow our experts to recommend the very best options for your space. From the size/location of your windows, to privacy/light control considerations, our professionals take all the important factors into account.
Premium Options for Customization – Just like any part of your home décor, your window treatments are a reflection of your unique personality. Blinds Brothers gives you the maximum number of options to make your blinds or shades your own. We offer a stunning selection of colors, patterns & styles. Regardless of your aesthetic goals, we'll use our design expertise to help you achieve it!
Professional Assistance – While installing blinds yourself may seem doable enough, the truth is there are many things that can go wrong if you're not a pro. While the up-front cost may be a bit higher, custom window treatments are ultimately a worthwhile investment. Rest assured – Blinds Brothers will stay within your budget, with masterful installation included with your window treatment purchase.
Work with Our Window Treatment Specialists to Save Time & Hassle
If you're ready to breathe new life into your space with fresh blinds or shades, working with the Blinds Bros. is a surefire way to make your project a success – no stress involved! Proud to be the best place to order window blinds in the Philadelphia/Main Line region, our team is here to optimize your window treatment shopping experience. To set up your free in-home consultation with our pros, call us today at 215-789-4600!