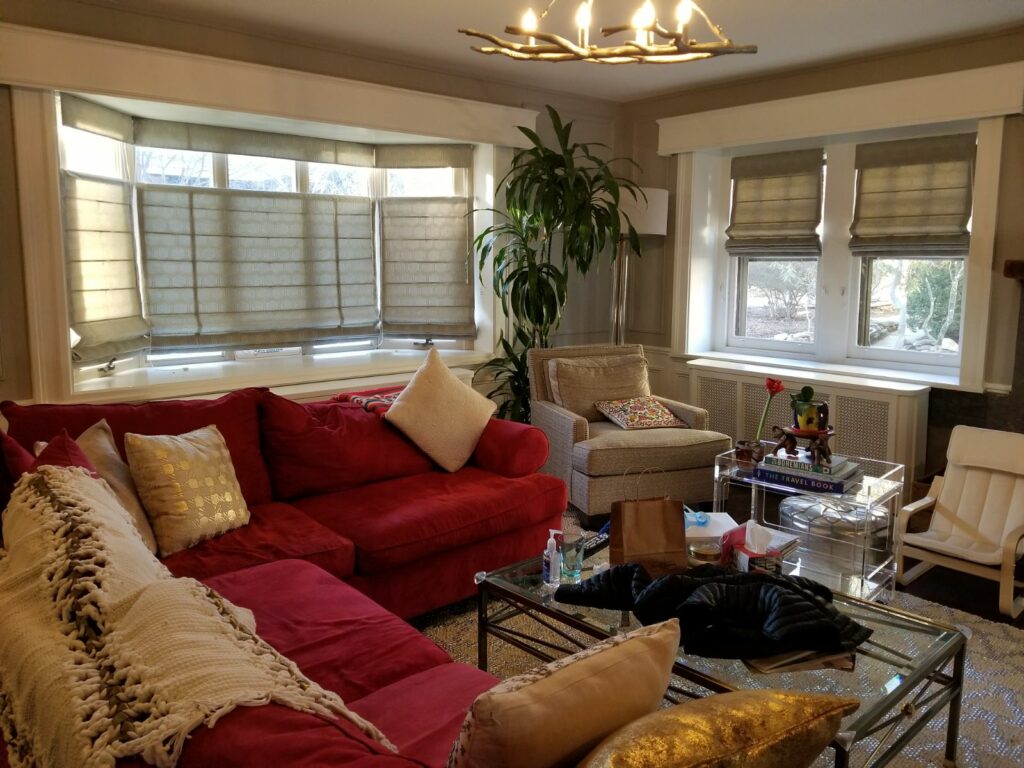 In our last post, we introduced you to the difference between window shades and blinds. We summarized what sets the two window treatment categories apart, from their construction to their operation style. Now, we're back to talk more about blinds vs. shades – pros and cons in particular this time!
Blinds vs. Shades: Pros and Cons
Shades can be motorized while blinds typically can't be – As we emphasized in our last blog, the option to go automated is a major perk of window shades. Not only does this make shades more convenient to adjust; leaving cords behind also enhances their safety in homes with young children and furry friends.
Blinds are better suited to moist environments – Because they're available in moisture-resistant faux wood or metal, blinds are often the better pick for steamy spaces like the kitchen and bathroom. Fabric shades can be susceptible to mold and mildew, and genuine hardwood blinds can crack or warp when exposed to moisture, so it's important to choose moistureproof blinds for these environments.
Shades (of certain kinds) can provide privacy & light control without blocking your view – Specifically, roller shades with a mid-level opacity allow you to reduce glare and UV rays while achieving moderate privacy, all while preserving some of your view out the window. With blinds, tilting the slats for light and privacy control can mean losing the ability to see what's going on outside.
Blinds can be a bit more resilient – This is because they're made of materials that are easy to wipe clean, like PVC, wood or aluminum, whereas fabric shades can come with a higher risk of tough-to-remove stains.
Shades are more customizable – Blinds come in a range of finishes/colors, but Roman shades and roller shades give you more room for personalization. They're great picks if you love bold patterns and pops of color.
Hopefully you've found our comparison of blinds vs. shades pros and cons to be helpful!
Land On Wonderful Window Treatments with Our Pros 
Want professional advice on the best window coverings for your space? Allow the Blinds Brothers to visit your Philly/NJ home or business and help you decide! We'll show you samples from our exquisite selection of blinds, shades and shutters and help you narrow down your options based on your goals. To schedule a time for a free consultation and project estimate, call us at 215-789-4600!