If you want to make changes to a new home you bought or you just want to give your home a fresh new look, you've probably made a budget and looked into doing the work yourself to save money. Painting a room or picking out new furniture or design pieces can be pretty easy tasks to do by yourself, but things like installing new floors or messing with electrical work is probably better left to the pros, even if you have to pay a little extra because some things are worth the cost. Custom window treatments are worth the cost because it could save you a lot of time and headaches, and there are many benefits to having custom window treatments.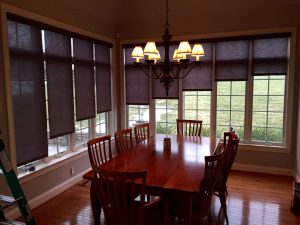 Benefits of custom window treatments
You might be worried that having custom window treatments is going to cost you a lot of money, but after all the time and hassle it will save you, having custom window treatments is worth it. At Blinds Bros., we are the experts in installing high-quality, custom window treatments, and we will stay within your budget. If you install your own window treatments, you will have to worry about correctly measuring every single window, figuring out which window treatments would work best in each room, figuring out where to buy window treatments and compare prices, and installing them yourself, which can be especially hard if it's your first time. It can be a time-consuming and frustrating process.
But with Blinds Bros., we do everything for you. We will do a free in home consultation at a time that works best for you, and we will make recommendations on window treatments because we know which window treatments work best in every lighting situation. Once we help you decide on the perfect window treatments for each room, we will install them for you. Our process can help you save time and money, and having custom window treatments installed allows you to focus on more important things in your home.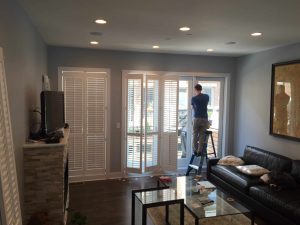 If you're ready to save yourself headaches and hassle and see why custom window treatments are worth the cost, contact Blinds Bros. today.