Plantation shutters have been around for centuries. Unlike most window treatments, they actually weren't invented to block out sunlight; they were made to help with air ventilation during the hot summers in the south. With the invention of air conditioning, plantation shutters are not usually used for air movement anymore, but they make beautiful window treatments that can spruce up any room. Many people are left with this question, however: since they were not created to block out light, do plantation shutters make rooms dark?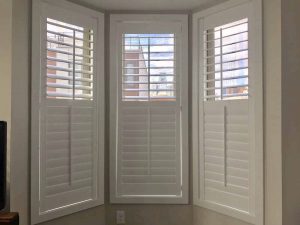 First of all, what are plantation shutters?
Unlike shutters that you typically think of on the outside of a home, plantation shutters are inside. And unlike blinds that use cords to adjust them, plantation shutters usually have rods down the middle to tilt the slats. Plantation shutters are custom-made for any type of window, no matter the size or shape. They can even be installed in French or sliding glass doors or in curved or small windows, and the biggest advantage of plantation shutters is they can actually increase the value of your home!
Because they are custom built with high-quality, durable materials, they're built to last for years to come and don't need to be replaced. To ensure that our plantation shutters will be strong and reliable through the years, we use Mortise and Tenon joints to support the shutters. They also have a classic and elegant look that simply can't be replicated.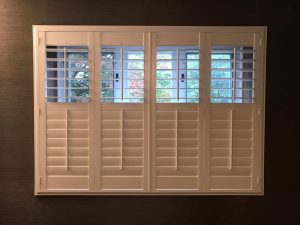 Do plantation shutters make rooms dark?
Because plantation shutters can be adjusted with rods to tilt the slats, they can be used to block out sunlight and make rooms dark! They can even be more effective than other types of window treatments because they are built into the window frame, so there are no gaps on the sides that could let sunlight in. At Blinds Bros., we offer different types of plantation shutters depending on your needs and types of windows, so we can help you pick out the perfect plantation shutters for your home.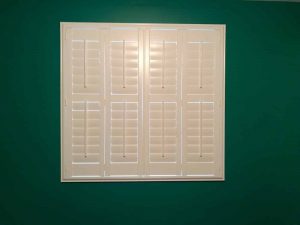 Installing Plantation Shutters
If you are interested in having plantation shutters installed, contact Blinds Bros. today. We will set up a free in-home consultation at a time that works best for you to see your windows and talk about our different plantation shutter options.