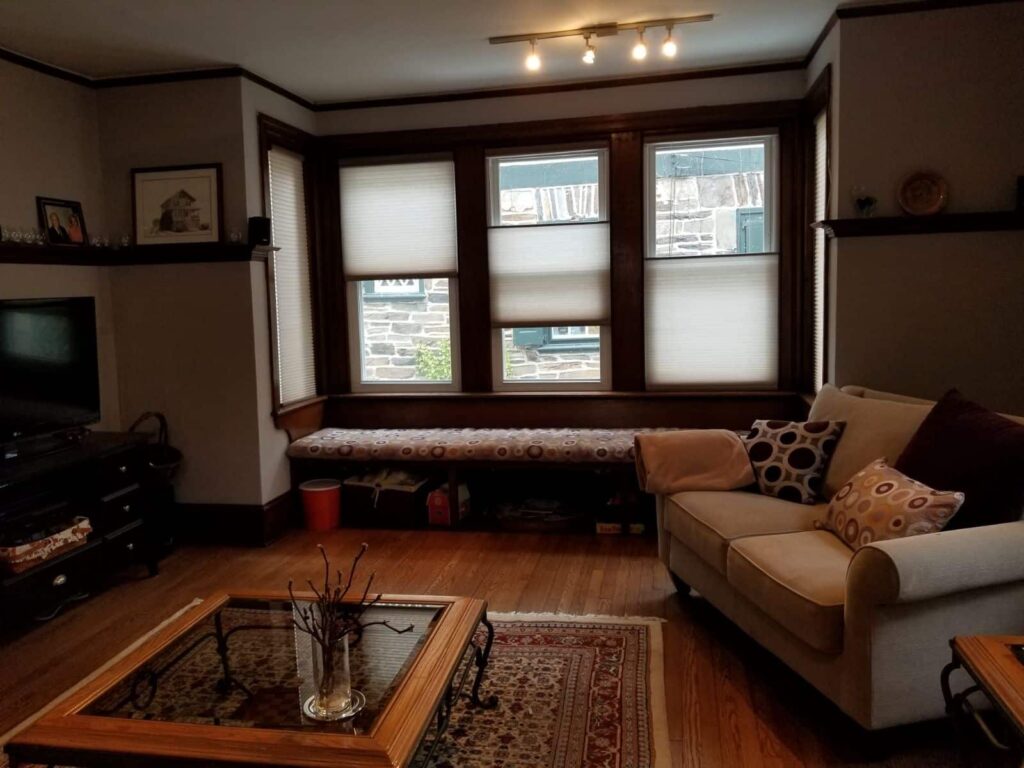 In our last post, we rounded up some of the best energy saving blinds for summertime. In case you missed it, our list of favorites included honeycomb blinds, roller shades and plantation shutters. Today, the Blinds Bros. are back to share smart tips that will help you take full advantage of your energy efficient window coverings!
Getting the Maximum Benefit from Energy Saving Blinds
Whether your design preferences & light/privacy control goals are best accommodated by fabric shades or wooden shutters/blinds, following these guidelines will help you conserve the maximum amount of energy with your window treatments:
Adjust your blinds strategically – Sweltering days call for closing your shades – or tilting the slats on your blinds/shutters downwards – to keep thermostat-raising sunlight and humid air from entering your home. When the outdoor temperature dips on summer nights, you may wish to leave your windows & blinds slightly open so the heat of the day gets replaced by cooler air.
Look into energy saving add-ons or combos – Want your energy saving blinds to go above and beyond the standard level of insulation? Consider double- or triple-cell shades, or add an insulating liner to maintain your privacy and desired indoor climate. Pairing roller or cellular shades with draperies is another effective option to ramp up insulating power, plus achieve an elevated look in your living space.
Work with a professional – Along with thoughtful selection of your window treatments, skillful installation is key to ensure they deliver outstanding value and longevity, complete with the energy conserving benefits you desire.
At Blinds Brothers, our seasoned window treatment experts emphasize attention to detail, personalized service and total customer satisfaction. You can count on us to help you choose a great fit from our robust selection, custom-design the window treatments to meet your specific goals and then install them to perfection!
Arrange Your Free In-Home Window Treatment Consultation Today
Ready to venture into a world of aesthetically pleasing, energy-efficient blinds that are built to last, all without leaving your home? Call the Blinds Bros. at 215-789-4600 or visit our website to request your free in-home consultation with our window blind specialists!