Known for their distinct pleated look, Roman shades combine classic charm with commonly desired features to suit many different settings in the modern home & office. Available in numerous styles – plus an extensive range of colors, patterns and fabrics – they may be functional or purely decorative. For instance, adding a hobbled shade can instantly beautify the window above the kitchen sink. A classic shade might be used for light control and privacy in the bathroom. Eager to know more about the different types of Roman shades? Blinds Brothers is here to give you a closer look!
Popular Roman Shade Styles: Classic, Hobbled Shades & More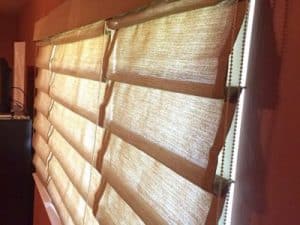 Here are a few best-selling Roman shade styles available from our shop-at-home window treatment service:
Classic – This traditional Roman shade style lies mostly flat. It has stacked pleats which may be batten in the front or back depending on the desired look. The batten-front style helps preserve consistency on a boldly patterned shade, while batten back works well for solid shades and more subdued patterns.
Hobbled – Also known as a looped Roman shade, a hobbled shade features cascading folds which create depth and visual interest. Even when the shade is lowered, the folds maintain their full appearance and continue to be the centerpiece of the design.
Seamless – Offering a more minimal look, seamless Roman shades are defined by a smooth, flat shade face. Even so, it's easy to add personality to this more basic style with the design and fabric of your choosing!
While not a comprehensive list, the Roman shade styles we've highlighted here are among the most elegant and practical options. As with any window treatment, the best type of shade for you will depend on your aesthetic goals and the particular features you desire.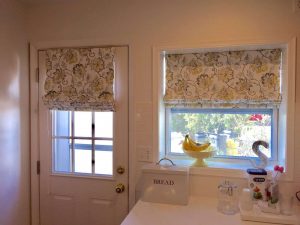 Consult Blinds Bros. for Personalized Assistance with Choosing Your Ideal Shades
Are you interested in exploring Roman shade designs with a window treatment professional? The Blinds Brothers are here to show you a world of options which will heighten your home or office design – plus provide exactly what you're looking for in terms of function. As a shop-at-home service, our experts come to you, making the process as smooth and efficient as possible. Request your free in-home consultation today by calling us at 215-789-4600!