There are many new window treatments on the market, and one of most modern is SOLAR shades. You may think they look just like regular roller shades, but SOLAR shades are actually pretty unique and they protect you and your furniture from harmful UV rays. But what exactly are they and how do SOLAR shades work? Blinds Bros. has the answers.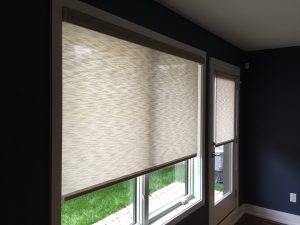 How do SOLAR shades work?
SOLAR shades look just like roller shades, but they are actually pretty different. SOLAR shades are made with a different type of material, like vinyl-coated fiberglass or polyester yarns. They are weaved into a mesh fabric to absorb UV rays and block them from entering the room. We offer a variety of light filtering options, and the different levels of density can let more or less sunlight and heat through. Darker options block the most sunlight and UV rays and lighter options still let some sunlight through to let your room have some natural light.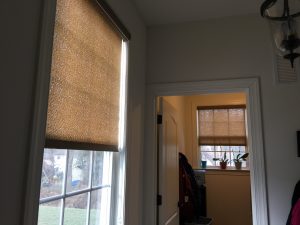 Advantages of SOLAR shades
So why would you want UV rays absorbed and blocked? You know that UV rays can be harmful to your skin, but they can also be harmful to your carpets and furniture and there are many advantages to having SOLAR shades blocking them. Do you ever have to move your furniture around to cover up faded parts on your carpets? SOLAR shades can prevent your carpets and furniture from fading over time. They also help reduce glare, so they work great in rooms with reflective surfaces like TV screens and picture frames. If you get a glare on your office computer, having SOLAR shades can prevent that so you don't have to squint or keep moving to avoid the glare. SOLAR shades are also energy-efficient. They help block heat so you save up to 15% on your energy bills every month, and they will help keep your house cool in the summer.
If you're ready to install SOLAR shades and protect your furniture from fading and save on your energy bills, contact Blinds Bros. today for your free in home consultation. We can show you our different light filtering options and get your shades installed in no time.