Blinds Bros. has served Philadelphia and the surrounding areas with window treatments and great customer experiences for several years. We pride ourselves in our high quality window treatment products, and our reliable installation service is second to none. When you're looking for Philadelphia shutters, here are a few reasons to go with us.
In-home Window Treatment Consultations
If you are considering new window treatments for your home, you should take advantage of our in-home window treatment consultations in Philadelphia. For an in-home consultation, a window and interior design expert will go to your home at a time that works for your schedule, and you'll get a consultation specific to your home and needs. The experts at Blind Bros. know which blinds or shades work best for each kind of window and room, and we will answer any questions you have during the consultation. And the best part: an in-home window treatment consultation with the Blinds Bros. is completely free.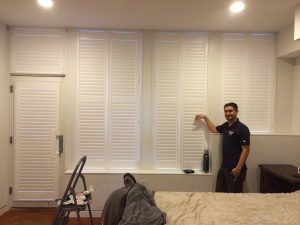 Our high quality shutters
If you're interested in adding shutters or plantation shutters to your Philadelphia home, contact Blinds Bros. for your free in-home consultation today. We use only the highest quality materials for our plantation shutters, so they'll last for years to come. Our shutters are reinforced with Mortise and Tenon joints, which are designed to withstand the shear stress and racking forces applied when operating a shutter. Mortise and Tenon joints have been used in the wood-working community for thousands of years because it is the simplest and strongest joint out there. By using Mortise and Tenon joints, our shutters are the sturdiest and most durable option for your home, no matter the location of the shutters. Our shutters are also designed to give any window an elegant look to add a traditional style in your room décor, and there are many different design and color options to choose from.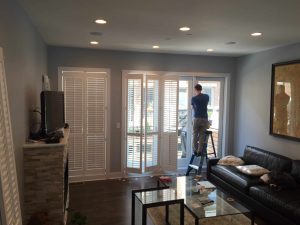 Expert Window Treatment Installation
The experts at Blinds Bros. are here to help you choose from our many shutter options with our free in-home consultations in Philadelphia. Once we help you decide on the best window treatment for your home, we'll install them free of charge. We are here to serve you, and we want you to be happy with your window treatments. Here's what one of our happy customers in Philadelphia has said:
"Never, ever would I have imagined I'd write a review for window treatments, but the Blinds Brothers are worth this review! From my first interaction with Yehuda, to the initial consultation/measurement day, this company has been a PLEASURE to work with. They're responsive, competitively priced (includes install) and amazing at what they do!"
If you're ready to install beautiful Philadelphia shutters, call us at 610-285-1022 or email us at info@blindsbros.com.