If you are looking to update your home with new window treatments in Main Line, PA, Blinds Bros. is here to help. We offer a variety of window treatments, from motorized blinds to Roman shades, in many different colors and patterns. One of our most popular window treatments is plantation shutters for their elegant and timeless look. If you want to install plantation shutters in Main Line, PA, Blinds Bros. has the highest quality plantation shutters on the market.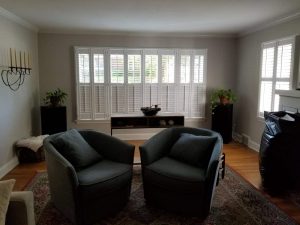 Advantages of plantation shutters
At Blinds Bros., we use high-quality materials, and you can choose from a variety of plantation shutter designs for your home. Plantation shutters are the only window treatment that actually increases the value of your home because they are built to last for many years. To ensure that our plantation shutters are durable and reliable over the years, we use Mortise and Tenon joints to support the shutters.
Mortise and Tenon joints have been used by engineers and wood workers thousands of years because it is the simplest and strongest joint ever invented for attaching wood at a 90 degree angle. It's simple, but it's very strong and sturdy. With plantation shutters, we use Mortise and Tenon joints because they are designed to withstand the shear stress and racking forces applied when opening and closing your shutters. By using Mortise and Tenon joints, our plantation shutters in Main Line, PA are the sturdiest and most durable option, no matter the location of the shutters in your home and how often you operate them.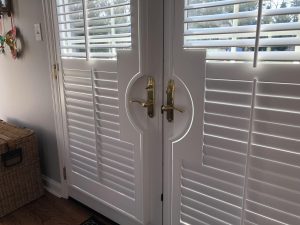 Along with being strong and durable, plantation shutters have many other advantages. They are made of wood, and they are custom made for any size or shape window. They can even be installed in curved windows or French or sliding glass doors. Unlike blinds that use cords to adjust them, plantation shutters usually have rods down the middle to tilt the slats. Plantation shutters have an elegant, classic look, and they'll look great in any window in any home.
If you're interested in having our strong and sturdy plantation shutters in Main Line, PA installed, contact Blinds Bros. today for your free in home consultation.