Plantation shutters are a great addition to any home, and Blinds Bros. is proud to install high-quality plantation shutters in New Jersey homes. Plantation shutters can add an elegant, timeless look to any room, and they can be installed in any kind of window. Here are a few things you should know before having them installed.
What are plantation shutters?
Unlike shutters that you typically think of on the outside of a home, plantation shutters are inside. They originated in Southern plantation homes because they were used to help with the control of airflow on hot days. Today, they can be used to allow fresh air into your home, or they can be adjusted for your light and privacy preferences.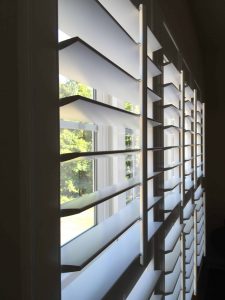 Plantation shutters are made of wood and are custom made for your windows. Unlike blinds that use cords to adjust them, plantation shutters usually have rods down the middle to tilt the slats. Plantation shutters are very sturdy and can increase the value of your home because they're built to last. One of the best things about plantation shutters is that they're custom built, so they can be crafted to fit any type of window, no matter the size or shape. They can even be installed in French or sliding glass doors. There are many different options to choose from when considering plantation shutters in your home, and Blinds Bros. is here to help you choose the best option for you.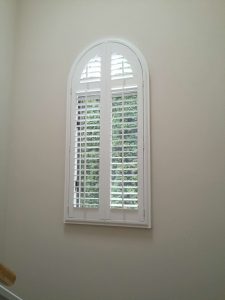 Should you get plantation shutters in your home?
If you have a lot of curved windows or if you're looking for a window treatment option that's energy efficient, low maintenance, easy to clean, and will last for many years, you should consider plantation shutters. However, because they're custom made with high-quality materials, they are more expensive than other window treatment options, so they might not be the best option if you're working with a small budget.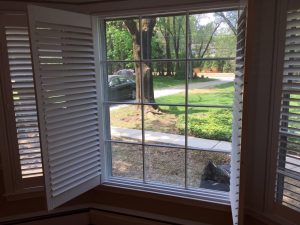 Why you should choose our plantation shutters
At Blinds Bros., we pride ourselves in our sturdy and strong window treatments. By crafting our plantation shutters with reinforced Mortise and Tenon joints designed to withstand stress and racking forces, we can be sure our products are durable and built to last for years to come. If you're interested in a free consultation for plantation shutters in New Jersey or in the Philadelphia area, call us today at 610-285-1022 or email us at info@blindsbros.com.