There are many different window options to choose from when designing a room or office, and roller shades are one of the best options out there. Roller shades are shades that cover your window and "roll up" when you want to let sunlight in. They are one of the simplest window treatments, but there are a variety of options to choose from. If you're interested in roller shades in Philadelphia homes or businesses, contact Blinds Bros. for your Free Home Consultation.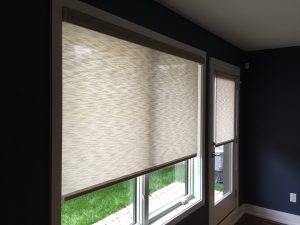 Advantages of roller shades
Roller shades are one of the most cost effective window treatment options, and they are very easy to clean and maintain. They are also sleek and simple, and they can add style to a room without being overpowering. There's no worry with cords getting tangled and breaking or just looking messy and unprofessional. At Blinds Bros., there are many different textures, patterns, colors, and designs to choose from to meet your needs.
You can get motorized roller shades to be able to raise and lower shades with a convenient press of a button, and you can set timers for them to raise and lower to make it appear as if you're at home, which could help prevent break-ins. Motorized blinds are also a good option if you have hard-to-reach windows or for people with disabilities who aren't able to reach typical shades.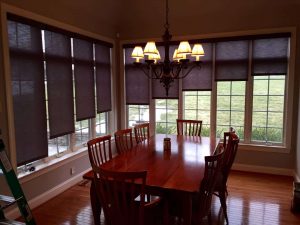 SOLAR shades benefits
At Blinds Bros., we offer a wide selection of SOLAR shades, which block UV rays and diminish glare, and they even help you save on your energy bills because they block both heat and sunlight. Because they block out harmful UV rays, SOLAR shades help prevent your furniture and carpets from fading. They are great in rooms with reflective surfaces, like computer and TV screens, because SOLAR shades reduce glares from sunlight. You can also choose from room darkening and light filtering options on your shades, depending on what your home or business needs.
Blinds Bros. can install roller shades in Philadelphia and surrounding areas, and we will offer you the best recommendations to accentuate your home or business. If you're interested in seeing if motorized or SOLAR shades would be a good fit for you, give Blinds Bros. a call at 610.285.1022 to set up your consultation today.