Doylestown, PA is a beautiful town known for its unique historic homes and buildings. Located in Bucks County, Doylestown was established before the American Revolution, so it has centuries of history that the town has preserved as the years have gone by. If you live in a historic home in Doylestown, your window treatments should be just as unique and beautiful as your home. Blinds Bros. offers a variety of custom window treatments in Doylestown, PA to match the special qualities of your home. No matter what kind of design you're looking for, Blinds Bros. is here to help you choose the best window treatment to match your home and style.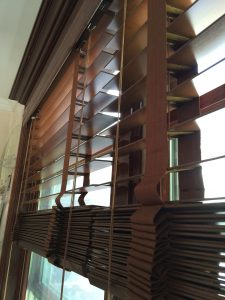 Blinds
Blinds are a great option for any historic home. The classic look will blend in seamlessly with your home, and the richness of wood blinds can add elegance and depth to any room. At Blinds Bros., we also have aluminum and faux wood options, and we can help you make the best choice for your budget and style preferences.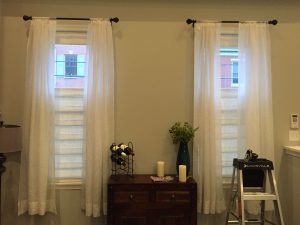 Shades
We offer a variety of choices with shades. Roller shades and cellular shades can add a bit of a modern feel to your historic home, while woven wood shades can add an exotic and beach-y look to a room. Roman shades are a more classic look, and they can add depth with their elegant folds and pleats. With all the color and material options to choose from, Blinds Bros. can help you pick the perfect type of shades for you.
Plantation Shutters
Nothing suits a historic home better than plantation shutters. Plantation shutters were created to help with the airflow in homes before the invention of air conditioning, and many older homes already have plantation shutters. We custom-build them for any type of window or door to last for years to come. If you want to keep the traditional look of your historic home, consider plantation shutters.
If you need help choosing which window treatment is best for you, contact Blinds Bros. for a free consultation. Our design experts can help you pick the perfect window treatments in Doylestown, PA, to add character to your historic home.