If you're looking for new window treatments in Downingtown, PA and surrounding areas and don't know where to start, Blinds Bros. is here to help you. We know which window treatments are best in certain rooms and which ones are best for redesigning on a budget. If you're looking for a place to start, here are some questions you should ask yourself when looking at window treatments.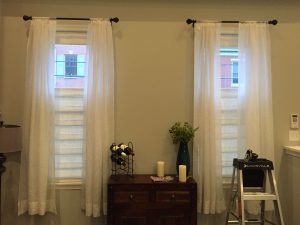 What is your budget?
This should be your first question to help narrow down choices. You don't want to get your heart set on a window treatment that isn't budget friendly! Fauxwood blinds are a great inexpensive option, if you want the hardwood blinds look without the cost. Shades are often inexpensive, and we have many different options to choose from.
How long do you plan to live in your home?
Will you stay in your home for a short time, or do you plan to live there permanently? If you do want window treatments that will last in your home for years to come, you should look at long-lasting options like plantation shutters. Plantation shutters are custom built and will last as long as your home does.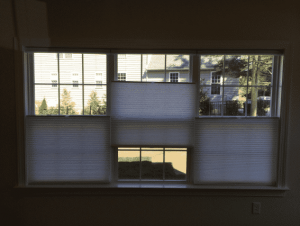 What kind of light control does your room need?
Does your bedroom face the sun as it rises and wake you up before your alarm? Or do you just need a little coverage in a room that doesn't get direct sunlight? At Blinds Bros., we can show you the best options for light coverage depending on your needs, from SOLAR shades to block out harmful UV rays to cellular shades that you can adjust to block out a portion of the window.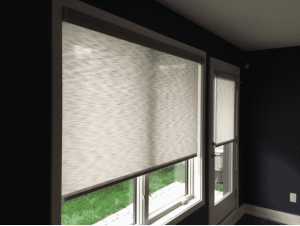 How important is insulation and energy efficiency?
If you're thinking of getting window treatments that help with insulation or energy efficient window treatments, Blinds Bros. has many different options to choose from. SOLAR shades can help block out the sun and keep your house cool in the summer, while aluminum blinds are insulators and trap heat and won't help your house cool down. We can help you choose the best options to keep your energy costs down.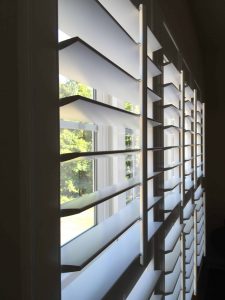 How much time do you have to clean and maintain window treatments?
Some window treatments require more maintenance than others. Do you have time to dedicate to dusting your blinds, or do you prefer something more low maintenance? Motorized shades are a good low maintenance option because you don't even have to leave your couch to adjust them; you can simply adjust them with a press of a button.
If you're still unsure which window treatments are best for you, contact Blinds Bros. for your free in home consultation. We can work with you and show you the best window treatments in Downingtown, PA.