There are many different ways to get window treatments in King of Prussia. In this town, there are certainly plenty of stores to choose from! But what if there was a better option?
With Blinds Bros., you receive a free in-home consultation to help you decide on the best window treatments for your home, in your home. Then we custom build the window treatments to fit your windows exactly!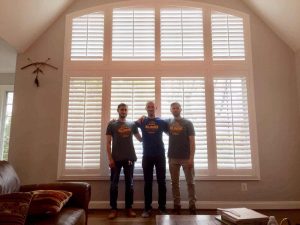 Why you should choose Blinds Bros.
The experts at Blinds Bros. can tell you why blinds would work better than shades in one area of your home, or that wooden blinds shouldn't be used in the window above your kitchen sink because the humidity will warp the wood. We can help you choose the perfect materials and designs to fit in your budget, and you wouldn't get any of our expertise just by going to a store. Plus, will work with you to schedule a day and time that fits your busy day. You will have an expert giving you their undivided attention to answer any and all questions you have. Once we help you pick out the perfect window treatment for your home, we will also install it for free. Yes, installations are free of charge!
Blinds Bros. serves Philadelphia as well as areas like Bucks, Montgomery, Delaware Counties and South Jersey. If you're looking for new window treatments like blinds in the Philadelphia area, contact Blinds Bros. for the best service and custom window treatment options that you won't find in a store.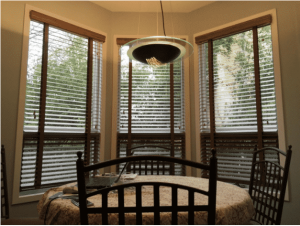 Blinds in King of Prussia
If you're ready to install new window treatments in your home, Blinds Bros. has plenty of varieties to offer:
We have plantation shutters to give your home a traditional look that lets in plenty of sunlight. Perfect for the kitchen or living room, plantation shutters are a classic choice!
We have a variety of shades, from classic Roman shades to the more exotic and eco-friendly bamboo shades.
We have blinds

 in every material and style, as our name would suggest! How about hardwood blinds that add depth and richness to any room? Or faux-wood blinds for a lower budget but the same natural look?     
One of our newest window treatment options is motorized blinds. Because of their convenience, they're quickly becoming a trend. To raise or lower your blinds, all you need to do is push a button, whether blinds are within your range of sight or not. Motorized blinds can also help you cut down on your energy bill, since you can set timers to raise or lower blinds when you're at work or on vacation, keeping hot sunlight out in summer and letting it in during winter. In addition, they're great for windows that are hard to reach, for people with disabilities who have a hard time opening blinds using cords, or for wheelchair-bound people who are unable to reach the window.
To find out which window treatment is right for you, contact Blinds Bros. today to set up your free in-home consultation. We look forward to offering you quality and customer service no store can match!