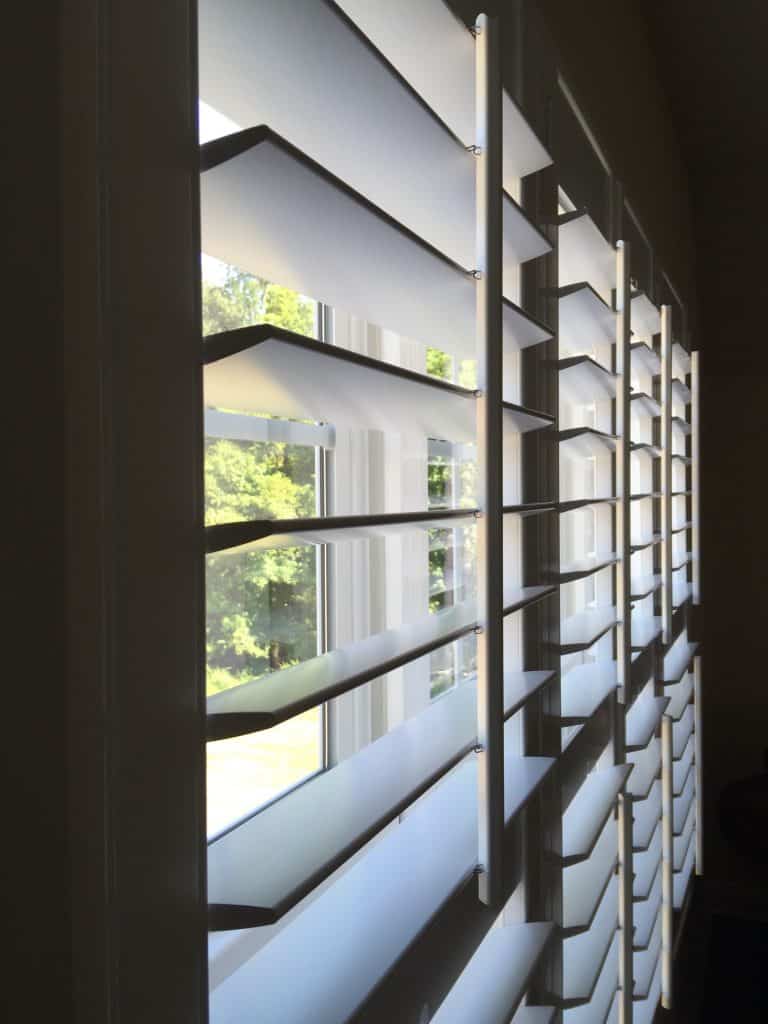 When selecting window coverings, easy maintainability is high on many home & business owners' wishlists. So, it's no wonder our window treatment service often gets the question: Are plantation shutters easy to clean? Today, Blinds Brothers will shed light on this topic and share tips on maintaining plantation shutters like a pro!
Are Plantation Shutters Easy To Clean? Yes! Here's How…
Interior plantation shutters are known for their classic, versatile charm, as well as the user-friendly light/privacy control benefits they provide. But, are plantation shutters easy to clean? Yes – very much so!
To keep your shutters pristine, all you need is a bit of know-how on the best products and techniques to use. Without further ado, here are a few handy pointers on cleaning plantation shutters:
Dust often to prevent grime buildup – Dust accumulation is a fact of life in any home or business. Fortunately, it's easy to remove dust from shutters using a dry microfiber cloth or the brush attachment on your vacuum (just be sure to use low suction). Dusting regularly is your best bet to avoid finding your shutters coated in hard-to-remove buildup.
Follow this effective method – For best results, start at the top of each shutter and work your way down, with the louvers fully closed. Then, adjust the louvers so they're facing the opposite direction and repeat. Don't forget the windowsill!
Clean with shutter type in mind – If you opt for real wood shutters, avoiding moisture will be of paramount importance to prevent cracking/warping. To maintain the beauty of the finish while keeping the slats clean, wipe occasionally with a soft, dry cloth and lemon oil or wood polish. Faux wood plantation shutters are also available, if you're seeking a more resilient option. Dust frequently, as directed above. When a deeper clean is desired, wipe the louvers with a cloth dampened with a solution of equal parts water & white vinegar.
Using these tips, maintaining plantation shutters in your home or business will be a breeze!
Consult with Our Experts; Find the Best Window Treatments for Your Space
Are you seeking easy-to-clean window treatments that will mesh with your design style and provide all the features you desire? Philly's Blinds Bros are here to help you discover them! We offer a broad selection of high-quality options to suit any space, including shutters, shades and blinds.
Trust our experienced team to guide you to the very best selection for your budget, décor style and light/privacy control needs during a FREE in-home consultation! To schedule an appointment at your convenience, simply call us at 215-789-4600.