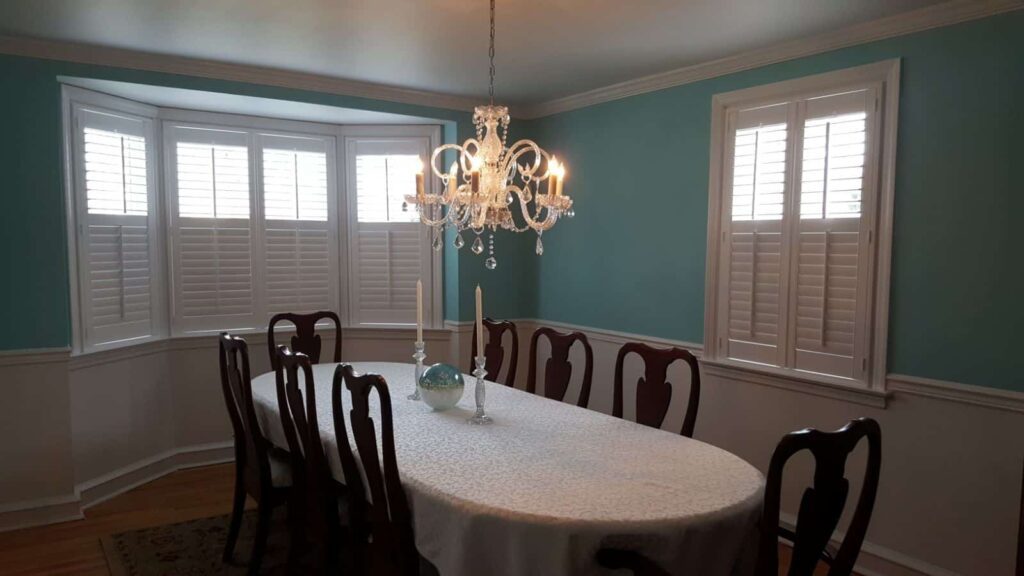 When comparing and contrasting window treatment varieties, you may notice that some options come with a higher price tag. For instance, plantation shutters tend to be more of an investment than certain other blind and shade styles. So, are plantation shutters worth it? Let's talk about factors that affect pricing and how choosing shutters can pay off in the long run when you work with a professional shutter supplier and installer.
Are Plantation Shutters Worth It?
When it comes to how much plantation shutters cost, the answer will depend on a few different specifics of your particular project:
Material – Shutters come in both genuine and faux wood, with the real thing tending to come at a more premium price.
Design – Well-made shutters will be crafted with mortise and tenon joints to enhance their functionality and durability as they are opened, closed and adjusted over time. While this design feature can mean a higher upfront cost, it's a worthwhile investment into their long-enduring quality and performance.
Customizations – Shutters can be made to fit just about any window – even ones of irregular shapes and sizes. But, as you might expect, customizing in this manner can also add to the cost.
Ultimately, are plantation shutters worth it? Absolutely, they can be! They're timelessly charming, and they give you full control over your lighting and privacy. To get your money's worth, the key is to work with a trustworthy window treatment provider like Blinds Brothers to ensure you get top-quality shutters and proper installation.
Explore Shutters in a Free In-Home Consultation 
Are you interested in learning more about the perks of plantation shutters and obtaining a free estimate for the windows you'd like to cover? Reach out to the traveling window treatment specialists at Blinds Bros at 215-789-4600!
We'll be happy to come to you, show you an array of samples and provide our professional advice and a free price quote. Plus, if you decide to order shutters, shades or blinds from us, expert installation will be 100% included! Get in touch today to arrange an appointment at your home or business in Greater Philly or Jersey.