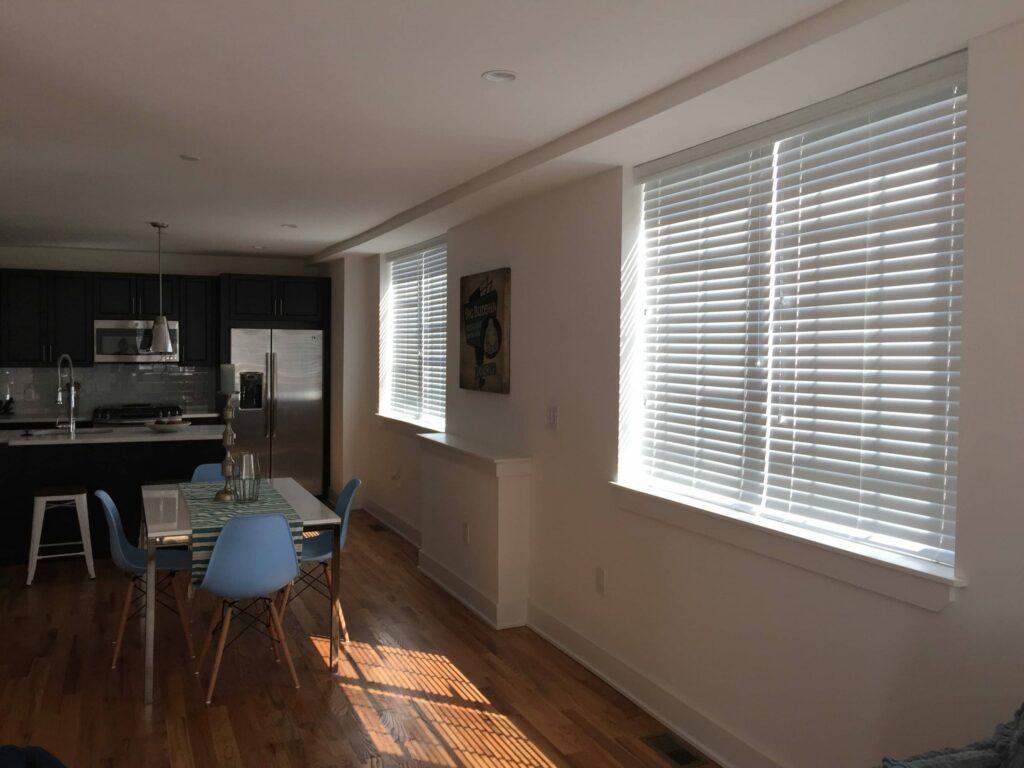 If you follow a contemporary decor style in your dwelling, it's only natural to seek out blinds for modern homes to match the theme. Blinds Brothers is your one-stop shop for all of today's most beautiful and functional blinds and shades that won't soon go out of style! If we've piqued your interest, keep reading for a preview of our selection.
Our Roundup of the Best Blinds for Modern Homes
Whether you're looking to update your home furnishings or to bring in blinds that pair well with your already-modernized design style, you might love:
Cellular shades – Made of hexagonal cells that fold like an accordion, these shades are light and airy while meeting the demands of the modern household. They're designed to effectively control light, air and even noise in spaces from your bedroom to your home office.
Aluminum blinds – Metal is all the rage in home design nowadays, for everything from stair railings to window treatments. Aluminum blinds are super durable and easy to maintain, adding to their appeal for the busy modern homeowner.
Plantation shutters – Simple and stylish, plantation shutters can look either traditional or on trend, depending on the surroundings. Sleek white shutters can make a fashionable and fresh statement against neutral and colorful design features alike.
This is simply an intro to our range of well-made blinds for modern homes. If you'd like one of our professionals to walk you through all the different options, all you have to do is schedule a free consultation with us!
Blinds Made Just for You, Installed to Perfection 
Seeking the best place for custom blinds and installation to enhance your home or business in the Greater Philly and New Jersey region? Blinds Brothers is the standout choice! We're thrilled to offer everything you could want in your window treatments provider, including convenience, expertise, professionalism and absolutely no pressure.
We'll follow your lead, listening carefully to your priorities for your new window coverings while showing you samples to help you visualize how various options will look in your own space. If you decide to place an order, we'll come back to install your stunning new blinds, shades or shutters at no additional cost once they're ready! To get started with us, call 215-789-4600.