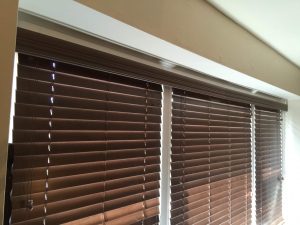 Nowadays, shopping for window treatments can be overwhelming. With so many different sorts of blinds available, it's time consuming to sort through the options. You might need help figuring out which product will work best for your space. To help you narrow down your choices, Blinds Brothers is here to provide helpful details about the range of window treatment styles we offer. We offer all different types and styles of blinds, and can provide advice about the best blinds for your space.
5 Different Sorts of Blinds & Shades Available from Blinds Brothers
Aluminum Blinds – Timelessly stylish and sleek, aluminum blinds are a durable and affordable option for any room in your home or business. They are easy to clean and come in many different styles.
Genuine Hardwood Blinds – Wooden blinds are sure to infuse any space with natural charm and elegance. They are available in a wide variety of finishes to complement surrounding design elements. Genuine hardwood is an easy choice to match any kind of decor and architecture.
Faux Wood Blinds – Want the look of real wood blinds, but at a lower price point and with more durability, plus easier maintenance? Faux wood is the perfect solution. It is easier and clean and less likely to stain or warp.
Roller Shades – One of the most customizable window treatments out there, roller shades come in a plethora of different patterns, textures and colors. They also come with several light control options. You can choose to block out all light, or let in a good amount of filtered light.
Cellular Shades – Known for their impressive light and sound filtering capabilities, cellular shades have a distinctly modern appearance to match their high functionality.
These are just a few of the different sorts of blinds you can find at Blinds Brothers. For those interested in highly convenient motorized window treatments, keep in mind that we also provide professional electric blinds installation! We are the installation pros, and our customers trust us to provide the best in quality and craftsmanship.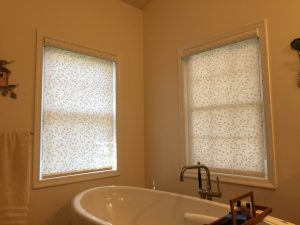 See for Yourself Why We're Known as Philly's Window Treatment Pros
Looking to spruce up your interior with upgraded window coverings? Trust the experts at Blinds Brothers to walk you though the different sorts of blinds and shades which might fit your needs and aesthetics. We believe window treatment shopping is best done in your own space. That's why we provide a highly personalized shop-at-home experience along with free estimates. To learn more about what makes us the best at what we do, or to schedule your in-home consultation, call us at 215-789-4600. We look forward to speaking with you!