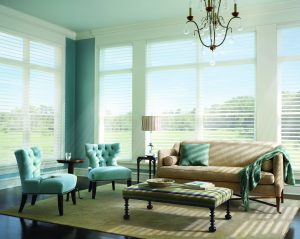 A quick Google search for "how to install electric blinds" turns up several video tutorials and articles on how to put up motorized window treatments on your own. It is technically possible to DIY this project. However, it's a far better strategy to find a professional to complete the job. Keep reading to learn why motorized blind installation is best left to the experts.
How to Install Electric Blinds for Optimal Performance: Why Hire a Pro
When it comes to how to install electric blinds for the cleanest look and the most seamless performance, the definitive answer is: hire a skilled professional. Here's why you should go this route:
Protect your investment – Automatic indoor window treatments are a significant investment. So, the last thing you want is for them to be damaged during installation – or later on due to improper installation. When you choose an expert to handle the job, you'll have peace of mind that everything has been done correctly.
Ensure amazing results – A motorized shading system consists of several different products (remote, window treatment, motor and power supply). All of these must be carefully chosen to ensure the blinds function properly. Furthermore, the blinds need to be sized and placed with precision for a finished look. Even the smallest mistake can compromise the performance of your window treatments. That makes it a risky move to try to do all of this yourself.
Stay safe – Are you experienced in electrical work and professionally trained on how to install electric blinds? If not, attempting this project yourself can actually be dangerous. This is yet another reason to play it safe and let the pros take care of it.
Rely On Blinds Brothers to Install Your Motorized Blinds to Perfection
Now you know why it's not a smart idea to try installing electric window treatments yourself. So, you might be looking for a professional who's qualified to take on the job instead. The window treatment experts at Blinds Brothers specialize in motorization, as you can see in our video showing how electric shades work.
Would you like us to motorize your current window treatments or add new, totally customized electric blinds or shades to your space? We have the expertise needed to do the job correctly. If you're ready to schedule a free consultation with one of our team members, give us a call today at 215-789-4600.