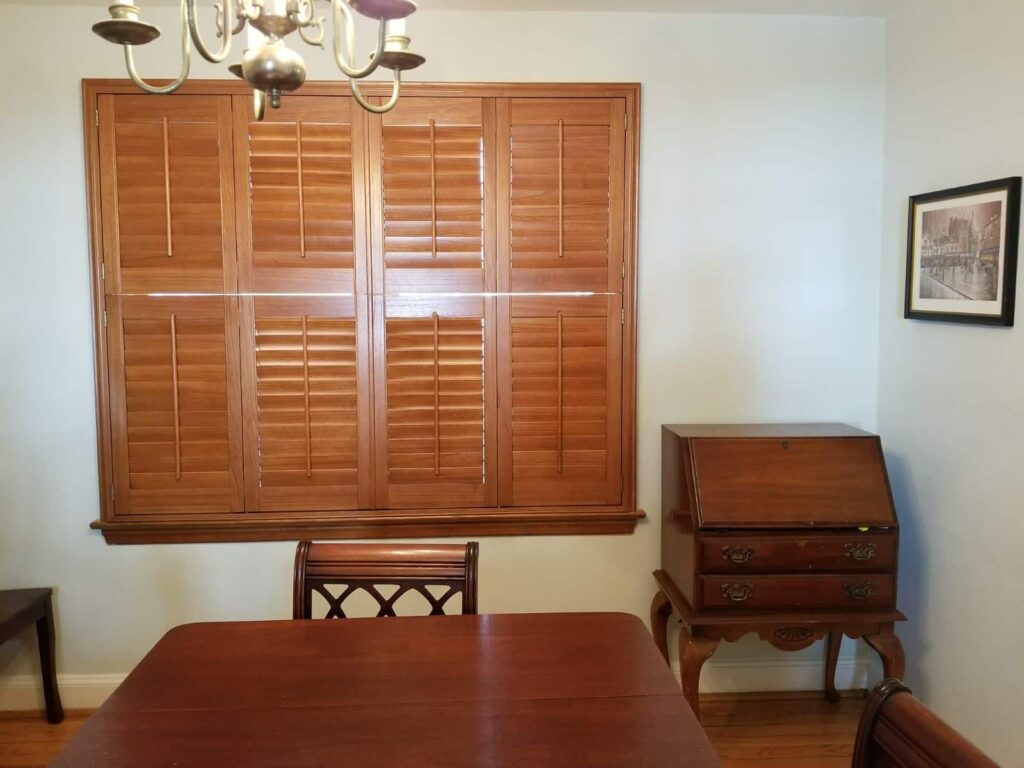 Shutters are known for their classic charming aesthetic and their light controlling capabilities. But did you know they can also offer sound blocking benefits? The answer to "do shutters reduce noise?" is yes indeed, they can help keep traffic sounds, the neighbors' voices and other outdoor noise from being heard in your home! Let's dive deeper into the perks of plantation shutters.
Do Shutters Reduce Noise? & Other FAQs
To give you an overview of shutters and their features, our window treatment specialists are here to answer a few commonly asked questions about them:
How do shutters reduce noise? – Because they sit tight against the window when closed, shutters serve as a highly effective sound, light and air barrier. Well-crafted shutters made from thick materials are particularly ideal for noiseproofing a home, especially when paired with double-paned windows.
Will shutters protect my privacy? – Shutters can absolutely be used for privacy preservation in any room. Along with keeping your home quiet, they'll solve concerns about gazes coming in from outside when the louvers are positioned all the way down or up.
Do shutters come in different varieties? – Yes! They can be made of genuine hardwood, or from highly realistic looking faux wood to ensure their suitability in high-moisture environments like the bathroom or kitchen. Either way, you'll get all the aforementioned benefits and add beauty to your home.
Blinds Bros. offers a range of shutter finishes to choose from, and we can even customize your shutters to fit uniquely shaped windows! Once we've designed your perfect plantation shutters and they're ready to go up, we'll return to your New Jersey or Philly area home to professionally install them for free.
Peruse Shutters, Blinds & Shades At Home with Our Pros
Along with durable and beautiful shutters, our trusted shop-at-home window treatment service also offers numerous types of shades and blinds, from cellular and Roman shades to wood, faux wood and aluminum blinds.
Eager to explore our collection of stunning and practical window treatments and find the very best option for your space? Give us a call today at 215-789-4600 to arrange a free in-home consultation with one of our experts!