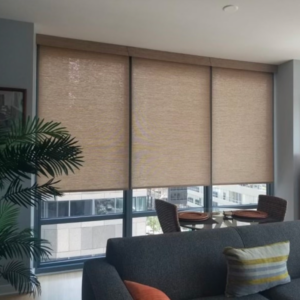 If you own a home or commercial property in the Philly/South Jersey area, then you know that maintaining a space of any size is a lot of work. Fortunately, there are strategies that can help to cut down on the amount of required weekly cleaning. For instance, choosing dust free blinds can save you time on keeping your space fresh and presentable. So, let's look at some of the best dust-resistant window covering varieties.
Dust Free Blinds
Roller shades – The flat face on roller shades means there aren't any nooks or crannies for dust to settle into, making them an optimal choice for those who don't enjoy tedious cleaning jobs (who does?).
Woven wood shades – This style also features a smooth front that won't need much maintenance at all. Selecting a darker "finish" here is smart from a durability perspective — this way, any marks will blend in and won't be overly noticeable.
Roman shades – A modern take on a beloved classic, flat-faced Roman shades with few to no pleats are another wonderful dust-repelling pick.
Want a few more options to consider? Check out our blog on other low-maintenance window treatments that are a breeze to keep clean over time, even in a bustling household or business.
Simplify Your Window Treatment Search
Whether it's dust free blinds or another particular type of window treatments you seek, the specialists at Blinds Brothers are here to help you be successful in your quest. Equipped with in-depth knowledge of all the different window treatment varieties and which types are best suited to specific sets of wants and needs, we can lead you to a style you'll be satisfied with for years to come.
During a free consultation in your space, we'll discuss your vision and suggest window covering styles and customization options to achieve it. Once you've chosen a favorite, we'll provide a free estimate and, if you choose to proceed, we'll return to install your blinds for no additional cost when they're ready. Give us a call at 215-789-4600 to get started with our friendly Greater Philadelphia window treatment pros!