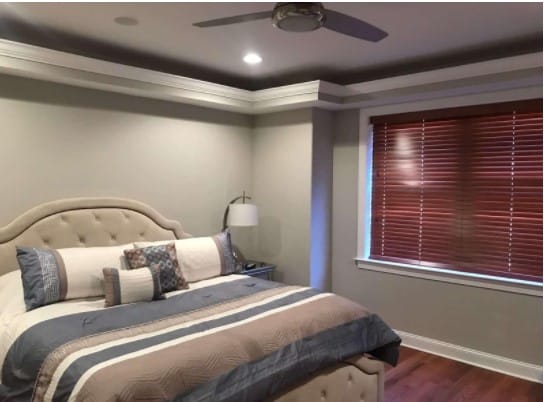 Whether you're outfitting a country cabin or a city penthouse, window treatments are a key design element that's definitely worth investing in. Naturally, you want to choose high-quality window coverings that will continue to perform well. They should also complement the aesthetics of your space for many years to come. Blinds Brothers is here with some helpful tips on how to buy blinds that will provide lasting functionality and beauty. 
How to Buy Blinds That Are Made to Last
Decide what features you value most – It's time to narrow down your options and land on your optimal window coverings. We suggest making a list of your desired & must-have features. Perhaps easy maintenance is a top priority. Or, maybe you need blinds or shades that can be motorized for hard-to-reach windows. It's very possible you'll be able to find a style that offers everything on your wish list!
Select a variety that suits your space – Don't forget to consider the conditions your window treatments will need to stand up to. For example, kitchen and bathroom window treatments should be made of a moisture-resistant material like faux wood. This material will guard against water damage. The last thing you want to do is spend money on elegant window coverings, only to have them crack or chip!
Choose an enduring style – Trends in the window treatment industry come and go, but some styles never get phased out. For instance, plantation shutters have been around for years. They continue to be a favorite choice at the intersection of charm and function. Ultimately, it's down to you to decide on the look you'd like to achieve, keeping your long-term design goals in mind.
Hopefully you've enjoyed these tips on how to buy blinds that you won't want or need to replace for a long time!
Find Stunning, Quality Blinds On Budget with Blinds Bros.
Here at Blinds Brothers, we offer a range of long-lasting window covering material options. Our options range from resilient faux wood to durable aluminum to solid genuine hardwood. During your free in-home consultation, our qualified specialists will help you choose the very best selection for your design preferences and aspirations. We'll also be sure to stay conscious of your budget. 
Regardless of which style you decide on, you can rest assured your new window treatments will be expertly engineered. All of our products are well manufactured to deliver the maximum performance & lifespan. To connect with our window treatment pros and set up your in-home appointment, give us a call today at 215-789-4600!