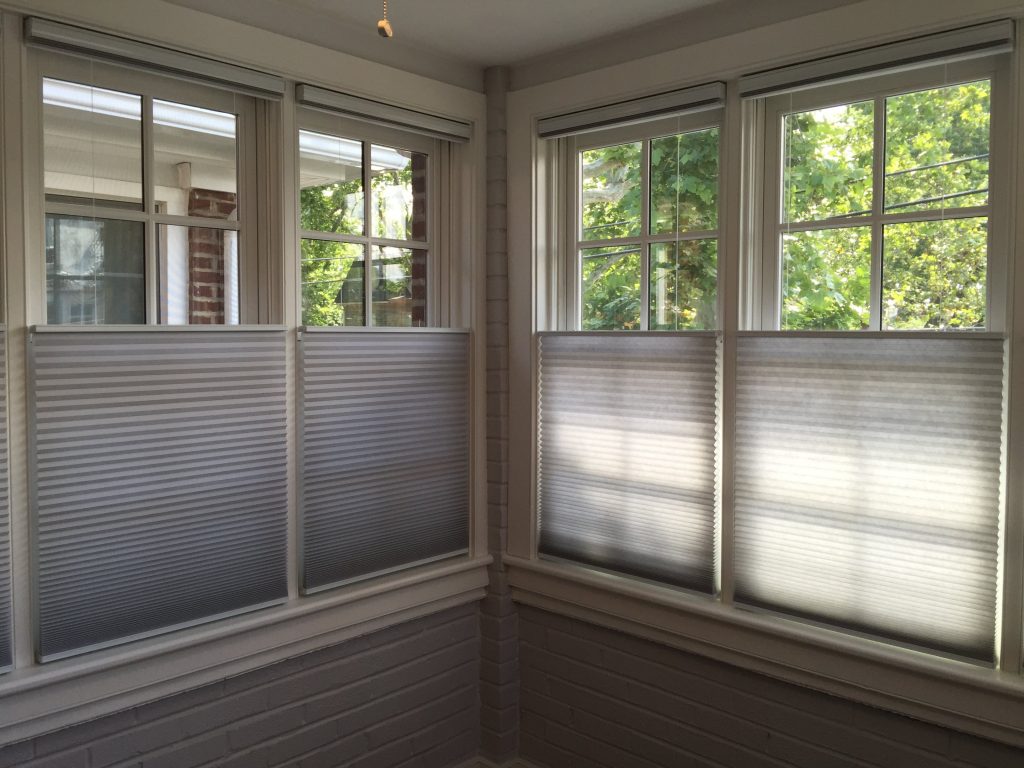 For Philly & Jersey Shore residents, spring is unsurprisingly a popular time to seek out the best window coverings to keep heat out of a home, business or beach house. At Blinds Brothers, we provide a range of window coverings that totally fit the bill! To help guide you to your perfect match, let's take a look at some of the highest performing shapes and materials available from our shop-at-home service.
Our Best Window Coverings to Keep Heat Out 
Fabric, wood and faux wood window coverings can all offer impressive heat blocking benefits. The most ideal option ultimately depends on your design goals and what other features you desire most. To give you some inspiration, here are a few of our best window coverings to keep heat out:
Honeycomb Cell Shades – Intentionally designed to trap air & noise while filtering light, these energy-saving shades feature one-of-a-kind hexagonal cells. For maximum heat-trapping power, we suggest choosing a larger pleat size and/or double-layered construction.
Fabric Roller Shades – Available in a vast selection of designs and several different opacities, roller shades help control heat while preserving your view. Solar shades in particular are terrific at blocking UV rays and maintaining a comfortable temperature in your home. FYI: The tighter the fabric weave, the more privacy, light and heat control roller shades will provide.
Slatted Shutters or Blinds – Whether real hardwood or faux wood construction is best suited to your space, shutters & blinds alike can help insulate your space. Shutters fit snugly against the window, forming an effective barrier between the sun & your interior. Wood blinds are also quite good at curbing indoor heat gain, so long as the slats are closed when the sun is shining.
Find Window Treatments That Deliver Every Feature You Want with Blinds Bros.
At Blinds Brothers, we give you the freedom to customize your high-quality window treatments, ensuring they align perfectly with your design vision and functional preferences. During your free in-home consultation, you can count on our pros to offer helpful advice on your very best option, with a selection of samples to help you decide. No matter what you aim to achieve with your window treatments, we'll help you make it happen! Reach out to us today at 215-789-4600 to get started.