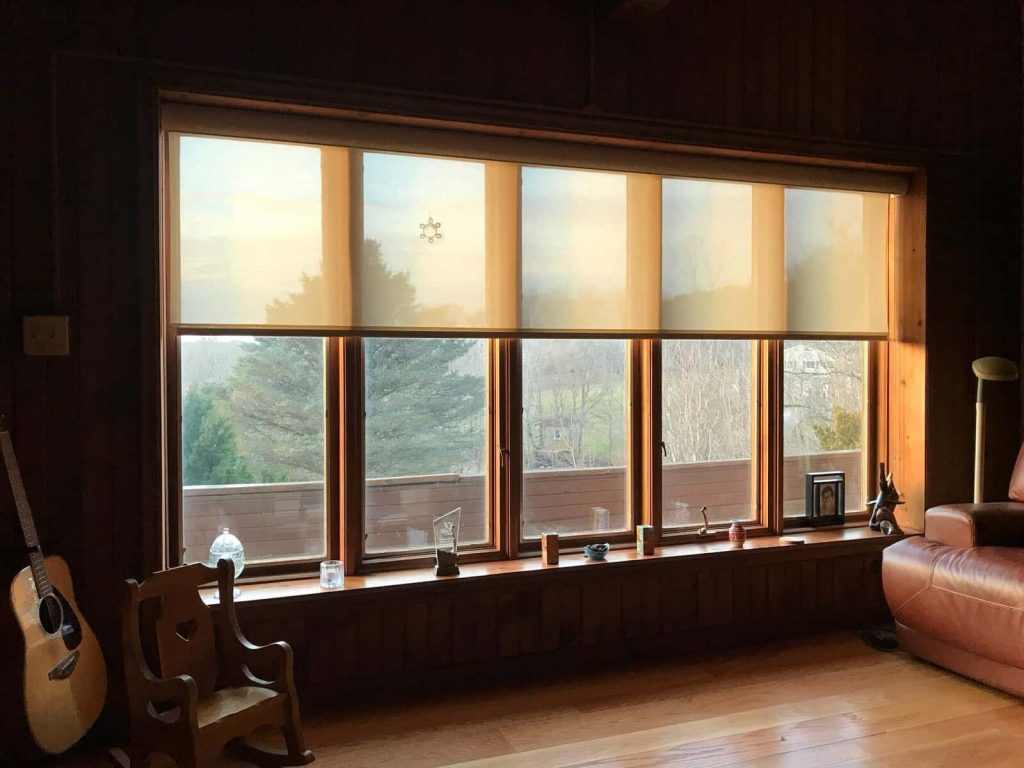 Available in an expansive range of fabric patterns & textures, plus several opacities, roller shades are a versatile, customizable choice for the modern home. For those seeking premier light and temperature control from their window treatments, solar shades are an exceptional choice within this category. So, what are solar blinds exactly, and what specific features do they offer? The Blinds Bros. are here to provide the answers you're looking for!
What Are Solar Blinds? How They Work
As you might guess based on the name, solar shades are designed with the sun in mind. These fabric window coverings are specially crafted to block out UV rays and curb unpleasant glare, thus protecting your furnishings from fading while setting your desired lighting conditions.
Installing solar blinds is also a great way to conserve energy all year round. Their innovative woven design is highly effective at reducing solar heat gain in your home in the warm months, and preventing heat from escaping in the chilly months.
To round out our answer to "what are solar blinds?", here are a few other pertinent FAQs:
Do solar shades provide privacy? This depends on the opacity you select. Choosing room darkening shades with a tighter weave or adding a privacy liner will lessen the view into your home. If you desire the option to create total privacy during the day or at night, you might consider supplementing your solar shades with curtains.
Where do solar shades work best? Since they lend only a moderate level of privacy, solar blinds are best suited for spaces like your kitchen, home office, sunroom or living area. They are also a top pick for businesses looking to minimize glare in their interiors while preserving natural lighting and a clear view of surrounding scenery.
Partner with Blinds Bros. to Personalize Blinds or Shades to Your Specifications 
Ready to bring your ideal blinds or shades to life with help from a team of friendly experts? Call Blinds Brothers at 215-789-4600 or contact us online to request your free in-home consultation. Whether you're shopping for new blinds for a Philly, Main Line or Jersey Shore home or business, count on us to offer the very best customer service, design advice & selection of high-quality window treatments – plus free installation!