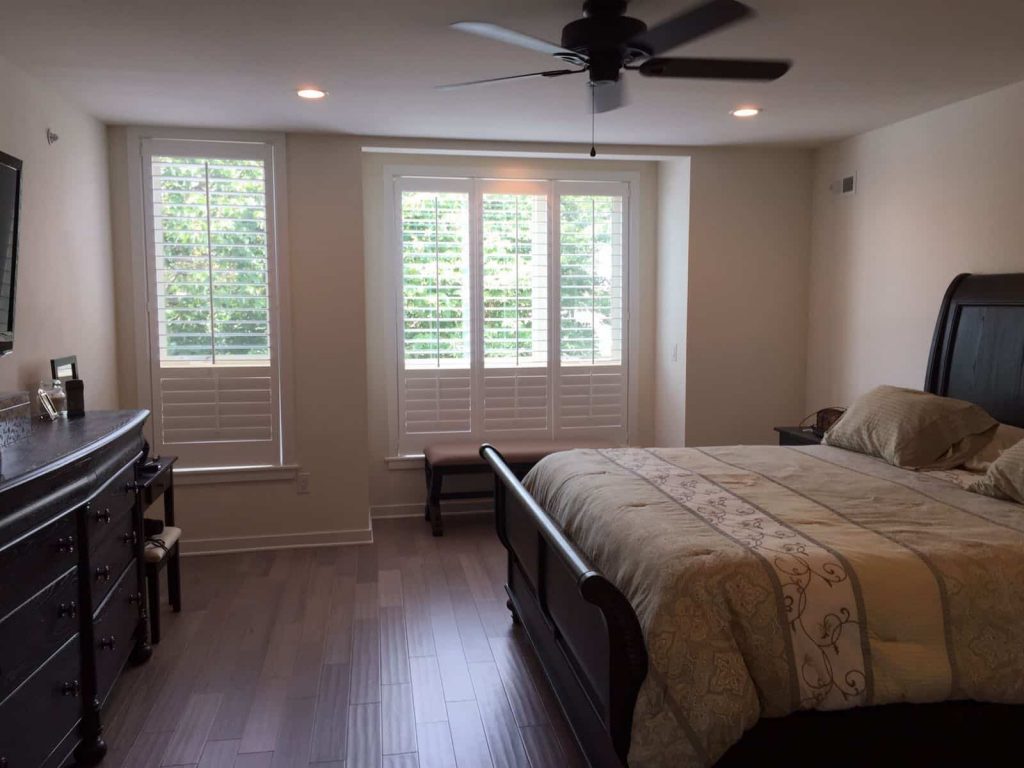 As the weather warms up in the Philly area, now is an opportune time to make upgrades that will boost your home's energy efficiency. Did you know?: Along with high-quality windows, insulating window treatments can make a big difference in your monthly utility costs. Here at Blinds Brothers, we have an array of attractive heat blocking window treatments to choose from. Today, we'll zoom in on our range of energy-saving options that can be tailored to suit many different settings and décor styles.
Heat Blocking Window Treatments: 3 Styles We Recommend
At the intersection of beauty, sensibility and made-to-last construction, these window treatment varieties are all great options to level up your home's energy efficiency ahead of the steamy PA summer:
Shutters sit right up against the glass when closed. This makes them an excellent defender against unwanted solar heat spikes throughout the spring & summer months. Sourced from leading manufacturers, Blinds Brothers' plantation shutters deliver superior performance and convivial charm that can enhance just about any window.
Cellular shades are another energy-savvy choice for modern homeowners. This revolutionary shade design features air-trapping honeycomb cells, with clean horizontal lines cascading down the face for a refined look. Among the most effective heat blocking window treatments, cellular shades do the double duty of filtering sunlight and preventing undesired thermal gain.
Solar shades are roller shades specially engineered to cut down on glare and create a shield against the sun's harsh rays. Available in several opacities, these woven shades provide impressive light & heat control while preserving your view out the window.
Get the Most Out of Your Window Treatments with Our Guidance
Shopping for new window coverings that boast stellar insulating power along with privacy control, light control and easy maintainability? The experienced team at Blinds Bros. is here to help you discover your perfect match!
During your free in-home consultation, we'll take the time to get familiar with your space and all your window treatment wishes. This will allow us to offer you the very best recommendations, totally personalized for your home and family. To arrange an appointment with our friendly experts, give us a call today at 215-789-4600!