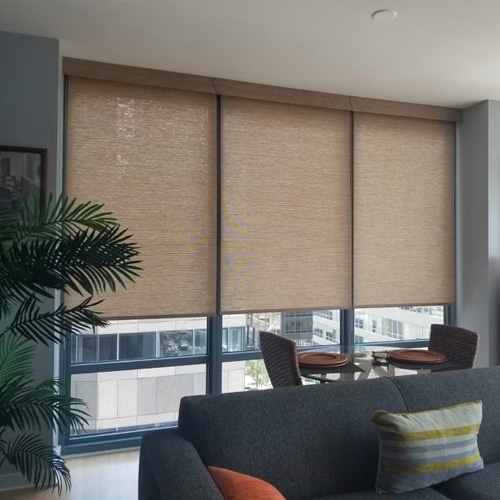 When shopping for new window coverings, many people wonder about the difference between window shades and blinds. While there can be overlap in their features (and the terms are often used interchangeably), window blinds and shades do in fact have some differentiators. So, let's dive into them!
What's the Difference Between Window Shades and Blinds?
In many cases, the lines between blinds and shades get a bit blurry. For instance, cellular shades are also known as honeycomb blinds. So, what sets shades and blinds apart, technically speaking? Three key factors include:
What they're made of – Window shades are typically made of fabric, whereas blinds may be constructed with wood, aluminum, PVC and other materials. Shades come in different opacities, from sheer to blackout. Blinds can be made with real or faux wood (or other alternatives), depending on the application and whether it calls for a moisture-resistant material.
How they work – With shades, you simply raise & lower the panels to alter your lighting and privacy to your desired levels. On blinds, you have the option to move them up and down, as well as to adjust the slats to change the amount of light coming in. Most blinds have horizontal slats, but vertical blinds are also available.
Whether they can be motorized – If their design allows, certain types of window shades can be automated, meaning you'll be able to conveniently control them with a handheld remote. Blinds typically don't offer this option.
These are some of the main things to keep in mind in terms of the difference between window shades and blinds. Of course, each variety of blinds or shades has its own unique set of features and characteristics as well. If you're eager to learn more and discover the best fit for your home or business, reach out to the Blinds Brothers!
Schedule a Free Consultation in Your Space 
Whether you're interested in blinds, shades or even shutters, there's no better way to get them in the Philly/NJ area than by working with Blinds Bros. With us, consultations, estimates and installations are always free, and the level of service and product quality we deliver is unbeatable. To arrange an appointment to compare samples with our specialists, call us at 215-789-4600!