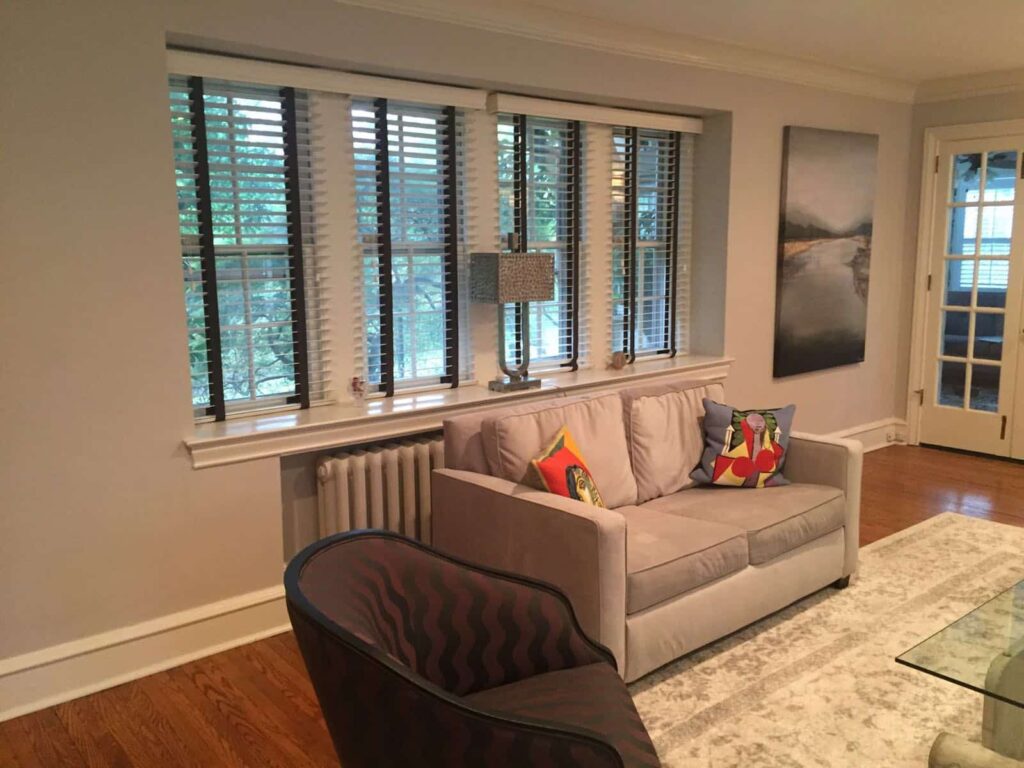 A few posts back, we introduced a range of stylish and effective sun blocking window shades you may wish to install ahead of the hot months in the Philly & NJ area. If you prefer blinds to shades, you can still get plenty of privacy, heat protection and light control. Let's talk about which way to turn blinds in summer for optimal results.
Which Way to Turn Blinds in Summer to Block Heat
Whether you choose wood, faux wood or aluminum blinds, you'll be able to easily adjust the slats to your liking at any time. Positioning them up or down is largely a matter of personal preference; however, it can make a meaningful difference at times, especially in the midst of summertime heat.
By turning the slats on your blinds up (so that the rounded side faces the window), you'll enjoy:
A cooler room, thanks to the blinds directing the light/warm air towards the ceiling.
Enhanced privacy, as this position minimizes gaps between the slats.
Increased light control, for the same reason as above!
In summer, the only real potential downside to turning your blinds up is that it may look a bit aesthetically "off" to a detail-oriented person. But ultimately, this is a small price to pay for these practical advantages.
Maximize Your Blinds' Style & Function with Blinds Bros.
Now that we've shed some light on which way to turn blinds in summer to keep intense sunlight and heat at bay, you may have new blinds on your brain. If you're ready for an upgrade or to buy top-quality blinds for the first time, the pros at Blinds Bros. can help!
After years in the industry, we firmly believe that a shop-at-home appointment is the very best way to locate blinds, shades or shutters that truly mesh with your space and satisfy all your wishlist items. That's why we bring our impressive selection right to your home or business! After helping you make a great choice, we'll return to install your window coverings at no additional cost once they're ready. To schedule a free consultation at your property in the Greater Philly area or New Jersey, reach out to us today at 215-789-4600.