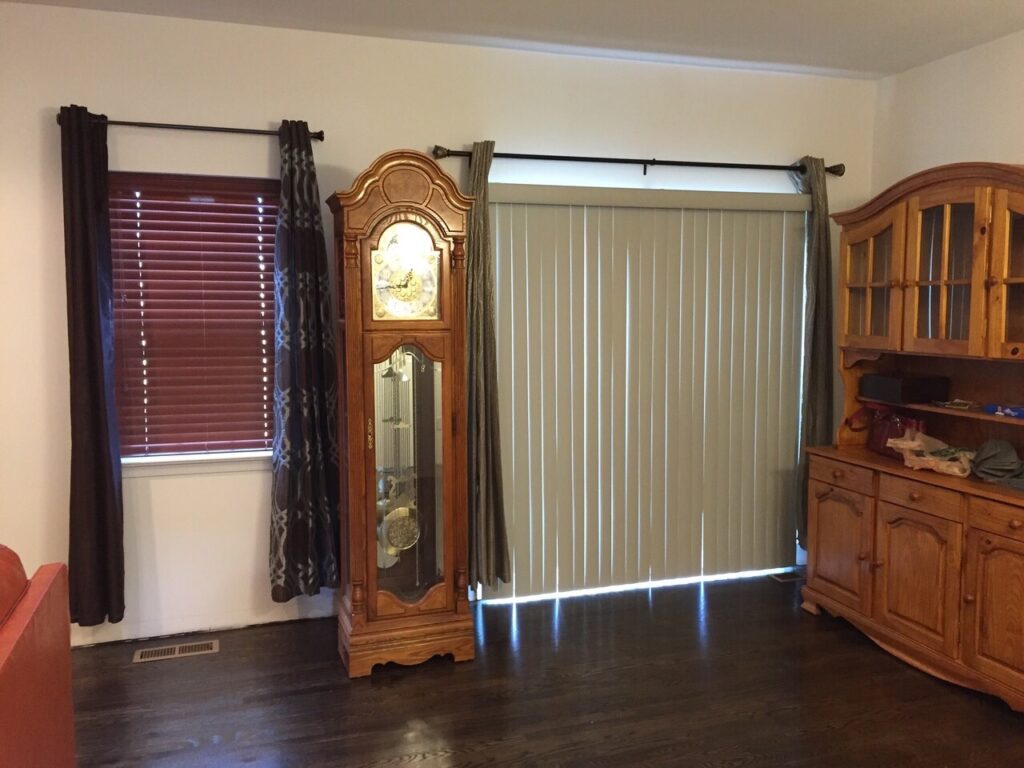 Featuring long, narrow panels that hang from a rail at the top, vertical blinds make an elegant statement. They can be crafted from wood, PVC, aluminum, vinyl or even fabric, making them a highly adaptable window covering style suited to many different applications. They're frequently used on large, sunny windows and sliding glass doors to manage light, sound and privacy levels. One of the questions our window blind experts receive most about this style concerns which way to turn vertical blinds for privacy maximization. Today, we'll answer this and share more helpful tricks on how to operate these blinds to achieve your goals.
Which Way to Turn Vertical Blinds for Privacy + Other Helpful Tips
In order to understand how vertical blinds work and how to use them for best results, it's important to know about their different parts:
Vanes – These are the panels on your vertical blinds. They're typically a few inches wide and extend from the top rail/track to the floor.
Operating mechanisms – Depending on the design, vertical blinds might be controlled with a wand, a chain, a cord or a combination of these. These features allow you to push/pull the blinds to expose the window or door, as well as to tilt the vanes to set your desired level of light and privacy.
Now that you know the key components, what's the answer to which way to turn vertical blinds for privacy? Much like with horizontal blinds, it's really up to you – so long as you have the vanes/slats adjusted to the closed position, you can count on your privacy being protected. You'll also enjoy sound absorption benefits from these window coverings, thus enhancing the acoustics of your space while keeping it comfortable and quiet.
Find the Perfect Blinds to Accomplish Your Design Vision & Functional Goals
If you're interested in exploring vertical blinds, horizontal blinds, shutters, shades and more with friendly specialists, look no further than Blinds Bros. Offering free in-home consultations throughout Philly & NJ, our team is dedicated to helping home & business owners decide on and install the very best window treatments to fulfill their wants and needs. To learn more about us and arrange your appointment for 2022, call us at 215-789-4600 today!