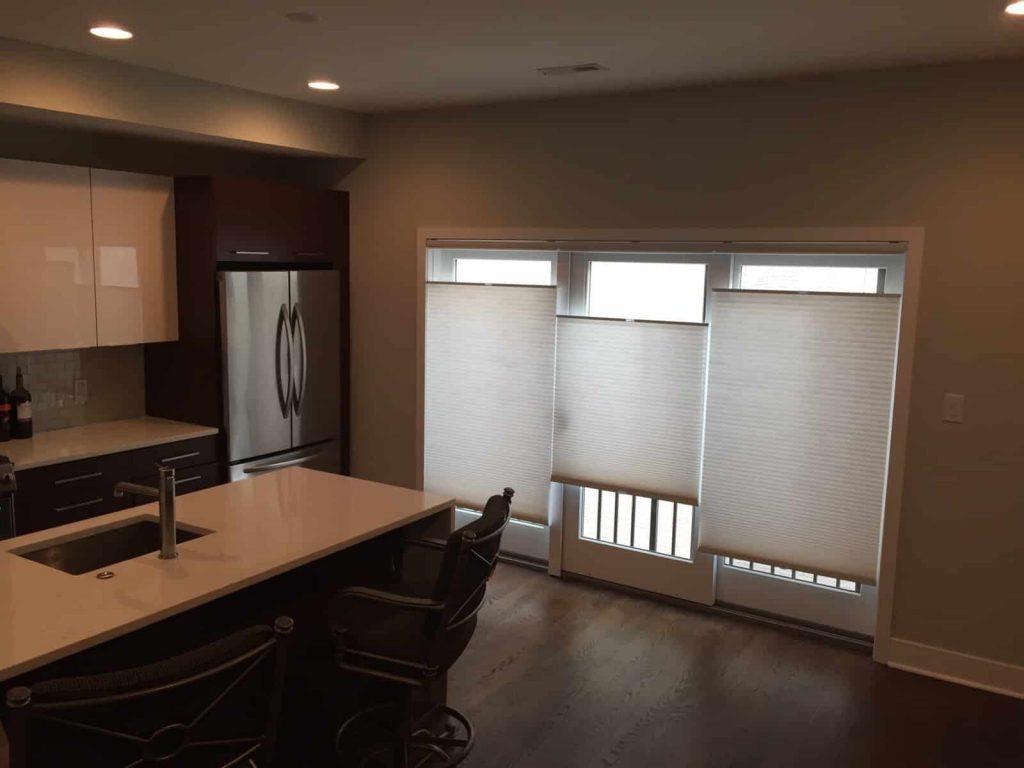 Are you looking for effective ways to keep rooms throughout your home warm in the winter and cool in the summer? Even with top-quality windows, the insulating power of glass is limited. So, it's largely up to your window treatments to make your home as energy efficient and comfortable as possible! Today, we'll offer some insight into how cellular honeycomb shades accomplish this mission, and in turn why they are among the highest performing winter window treatments.
Best Winter Window Treatments: Spotlight on Cellular Honeycomb Shades
Named for their revolutionary hexagon-shaped cells that efficiently trap air & noise, honeycomb cellular shades are a window treatment which offers numerous benefits all year round. Let's delve a bit deeper into how these shades function to insulate the home during different seasons:
Fall/Winter – Compared to other options you might consider for winter window treatments, honeycomb shades are an outstanding choice. Throughout the cold months, the shades can be raised on sunny days to naturally heat the home with solar warmth. At times when the sun isn't shining, closing the shades will help retain heat inside the home, as well as successfully prevent cold drafts from entering.
Spring/Summer – When the weather is warm, cellular shades work just as effectively to maintain a comfortable indoor environment. Adjusting the blinds to block the sun's powerful rays will minimize solar heat gain indoors, plus protect your furniture, artwork and floors.
If you desire maximum control over your indoor temperature, lighting and privacy level, we suggest choosing top down bottom up cellular shades. These versatile window treatments can be adjusted from both above and below, allowing you to achieve the perfect shade position to create your desired setting & fulfill your home insulation goals.
Find the Right Blinds or Shades to Accentuate Your Home or Business
Beyond conserving energy, window treatments offer a wonderful way to express your unique personality in your home or business design. So, it's key to consider both function & aesthetics when selecting shades or blinds. Proud to be the Philadelphia area's premier shop-at-home window treatment service, Blinds Brothers is here to help you choose window blinds which are personally tailored to your needs, style, preferences and budget.
After discussing what you're looking for in your window treatments, our specialists will show you a selection of products which we feel may be a great fit – all in the comfort of your own home! To get started on finding your optimal window treatment solution, give us a call today at 215-789-4600.