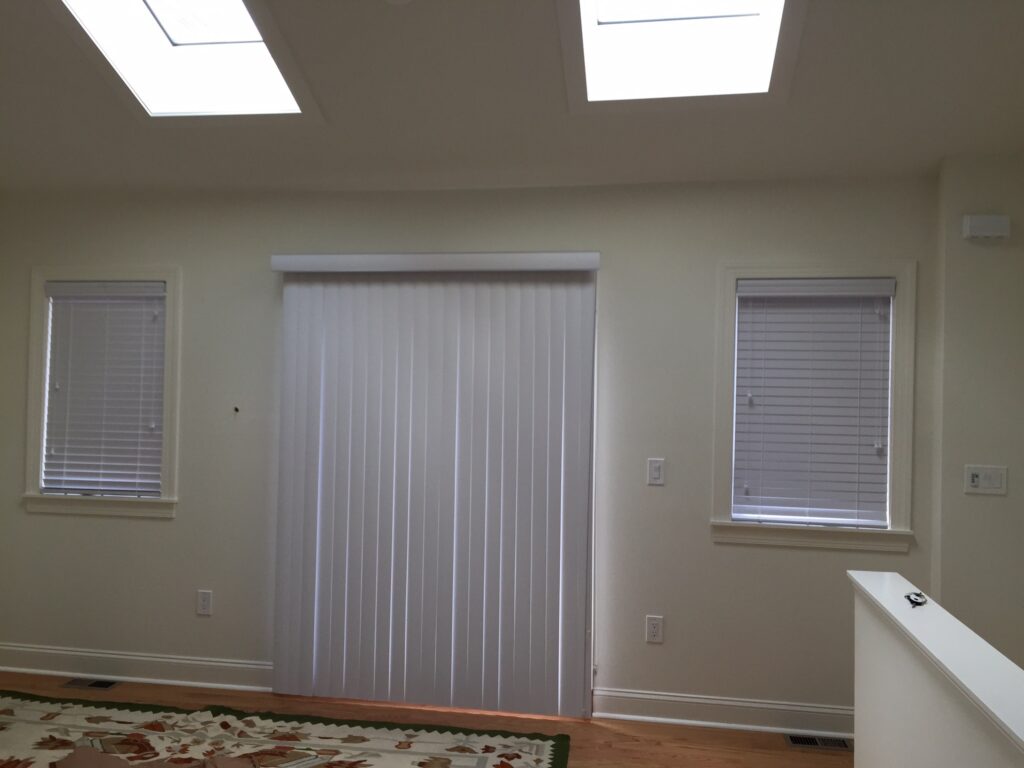 Featuring long, narrow panels that hang from a top rail, vertical blinds are a great choice for larger, wider windows and sliding glass doors. If you're considering them but want to be sure they offer sufficient light control, you might wonder: Are vertical blinds sun blocking? They sure are! Let's discuss the many perks of adding them to your home or business.
Are Vertical Blinds Sun Blocking?
Out of all the benefits of vertical blinds, sun blocking power is one of their main draws. When you adjust their slats to a closed position, these window coverings will greatly reduce the amount of sunlight and glare coming in through the window or door they're installed on. Along with this point of favor, here are a few additional ones:
Insulation – Since they temper both thermal heat and cold drafts, vertical blinds will help you save on your energy bills.
Privacy – Turning the panels on vertical blinds so they're stacked flat against each other will also make your interior more private, preventing passersby from seeing inside.
Versatility – Since their vanes are made with water-resistant materials like PVC or vinyl, vertical blinds can be installed in just about any room – including your kitchen or bathroom.
To learn more about the advantages of vertical blinds and how to get the maximum value from them, check out our list of tips!
Working with Blinds Bros. for Your New Window Treatments 
Whether you're interested in vertical blinds or other varieties, the Blinds Brothers team has you covered. Our experts are here to answer all of your questions and show you our stunning selection of high-quality window treatment options during a free in-home consultation.
For more insight into what makes us NJ & the Greater Philly area's top-rated window blinds service, check out this review from Alana B.:
"The best experience I have had related to my new house. They responded immediately to my inquiry and came out the next day. Their representative did not try and push me into more expensive products or to cover more windows. Very easy process. Delivered exactly on the promised timeline. Excellent communication. Installation process was rapid, and they were extremely clean and efficient. I would give 10 stars if I could, and I would not hesitate to use them again."
Just as we did for Alana, we look forward to making the process of getting new blinds a smooth and successful experience for you! To request your free consultation, call us at 215-789-4600.