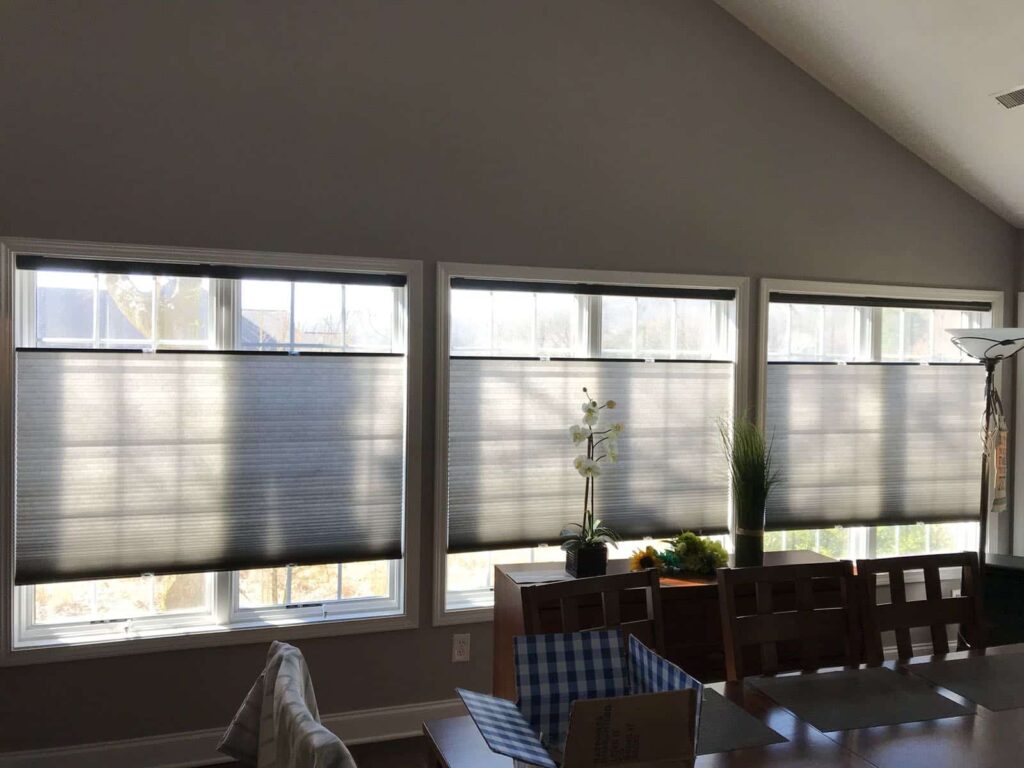 Big windows have a number of attractive draws – they provide lots of natural light, a magnificent view of the world outside, a dramatic design flair and more! However, finding window treatments that work well for windows of an unusual size or shape can be somewhat tricky. If you're in search of the best blinds for very large windows, Blinds Brothers is here with a few expert recommendations to simplify your quest.
What Are the Best Blinds for Very Large Windows?
Perhaps you have several double-hung windows side by side, a grand arch window that's the focal point of the room or a sliding glass door that you'd like to install window treatments on. A few fabulous options to cover larger windows such as these include:
Cellular Shades – Also known as honeycomb blinds, cellular shades are highly effective light diffusers, meaning they lessen the intensity of sunlight that streams in through large windows. These blinds can be customized to fit virtually any window dimensions, from narrow to wide and short to tall.
Roller Shades – Much like cellular shades, roller shades are available in opacities ranging from see through/light filtering to room darkening. Stylish and functional, they cut down on glare and deliver UV protection while preserving your view of the great outdoors. Roller shades can be fitted to individual windows, or constructed as one big, cohesive covering for windows in a row.
Roman Shades – In the sweet spot between traditional and contemporary, cascading Roman shades can be custom-fabricated to complement interior designs of all sorts. They can also be sized to fit just about any window, either as one large piece of fabric or several smaller shades.
Aside from offering ultimate customizability, all of these blinds for very large windows can be motorized. By adding this feature, you'll be able to adjust your shades to your ideal position with the touch of a button, without straining yourself to reach them. Automating your blinds also means you can go cordless, which is the safest, sleekest choice for modern homes with kids or pets.
Consult Our Experts for Help Acquiring Blinds That Fulfill Your Goals
Blinds Brothers makes it simple to find beautiful, on-budget window treatments for windows of any size and shape. During your free in-home consultation, our specialists will carefully measure your windows and recommend superior options to help you achieve your hopes for design and functionality. Once you've made your selection, we'll return to skillfully install your personalized window treatments as soon as they're ready, at a convenient time for you!
Eager to turn your window treatment vision into a reality? Give us a call today at 215-789-4600 to arrange your free shop-at-home appointment with PA & NJ's trusted Blinds Bros!