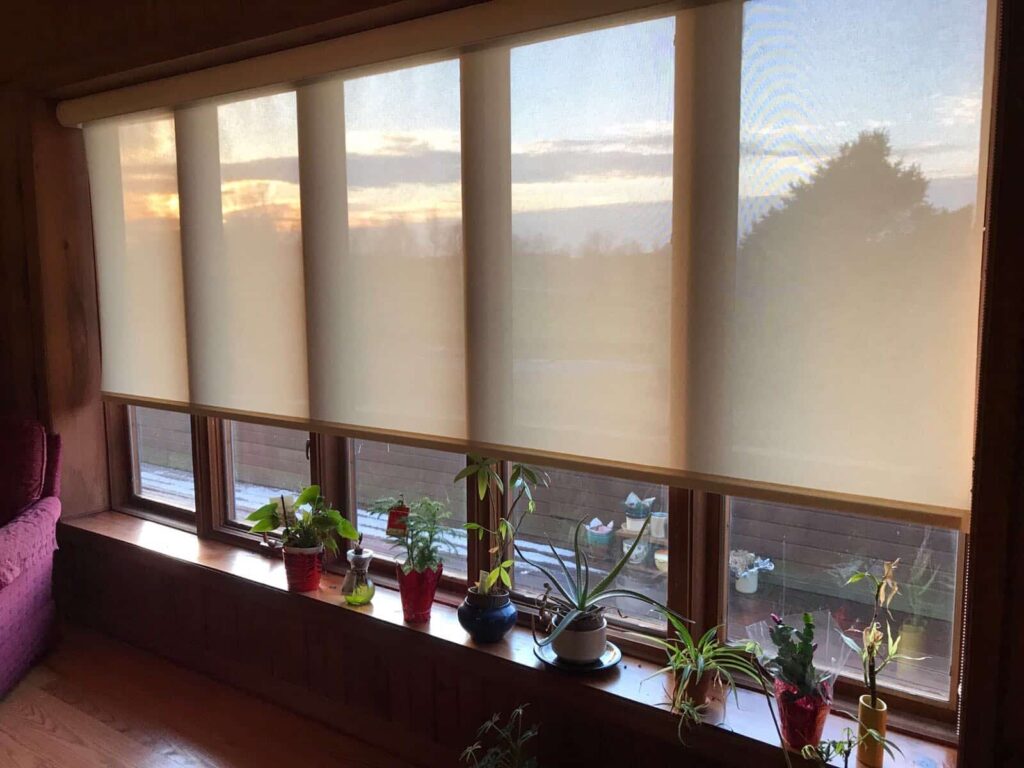 For modern homes and businesses alike, see through window shades are an increasingly popular pick. And this is no surprise, considering these window coverings are thoughtfully engineered to offer a perfect blend of privacy, UV protection, outdoor visibility and design versatility. Just to name a few options, there's solar shades, woven wood shades and even sheer/semi-sheer cellular shades – and all of these awesome varieties are available from Blinds Brothers! Let's take a closer look at the benefits of choosing this window treatment style for your home or commercial property.
Getting the Best of Both Worlds with See Through Window Shades
With opacities ranging from totally transparent to semi-sheer/light filtering, see through window shades will give you the best of both worlds in several ways:
They'll increase your privacy without taking away your view of the natural world outside your window
They'll filter harsh UV rays and a good portion of the heat coming in your windows without totally blocking out pleasant natural light
They'll diminish glare in your home or business without compromising the outdoor view or over-darkening the space
Adding to their attractiveness, sheer/light filtering shades can be totally customized to meet your aesthetic specifications. Perhaps you'll make a sleek design statement with cellular shades, keep it simple and functional with neutral roller shades or create a breezy bohemian atmosphere with woven wood shades. In any case, you'll have an appealing selection of colors, textures and operating styles to choose from when you work with Blinds Brothers!
Let Us Guide You to Beautiful Window Treatments That Check All Your Boxes 
Excited to explore stylish yet practical window shade options that will transform your space and provide numerous perks? Allow our friendly team to help you decide on your very best option!
Drawing on years of expertise in the window treatment industry, we'll make it a breeze to pick well-matched new window coverings that you'll be totally satisfied with. You can expect outstanding service every step of the way, from your free in-home shopping consultation to installation day! Request your free consultation today by completing our online form or calling us at 215-789-4600.