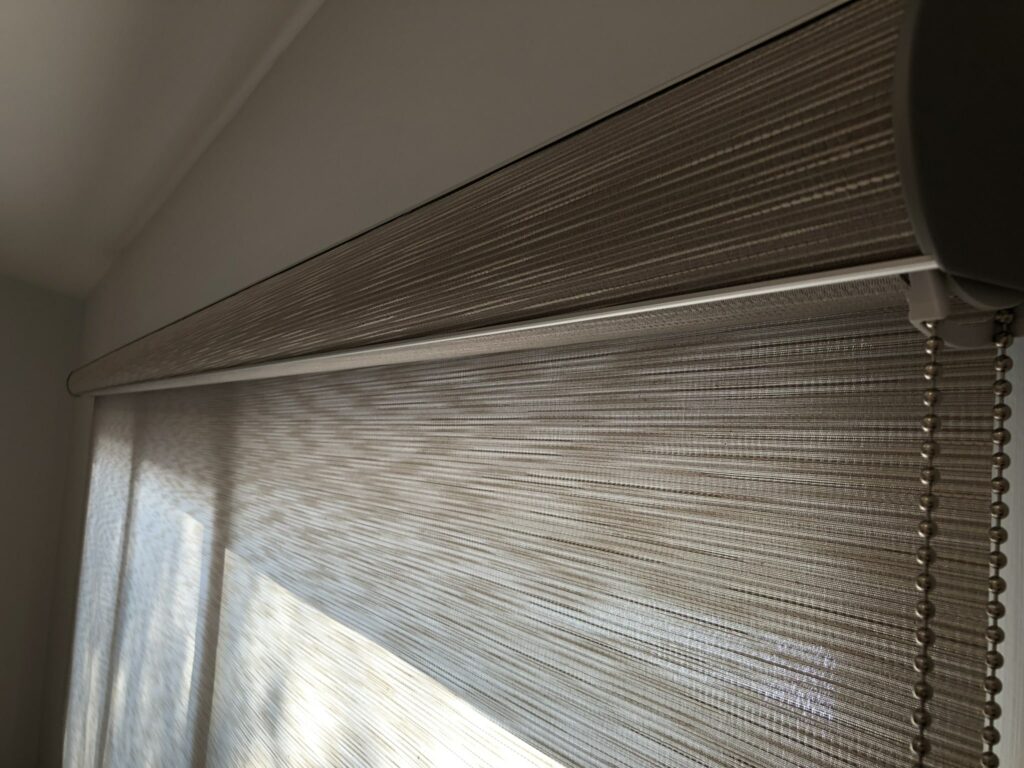 Originally created to help museums preserve art and other precious items, solar shades are a top-performing pick for homeowners wanting to shield their furnishings, family and visitors from the sun's harsh rays. But how exactly do solar shades block UV rays and diminish glare inside your home? Let's dive into the specifics of how these shades function.
Do Solar Shades Block UV Rays?
For anyone seeking sun-blocking blinds or shades for their interior, solar shades rank among the most effective options available. Solar shades are at the intersection of style, simple functionality & versatility. These high-tech roller shades are thoughtfully designed to filter out UV light while preserving your view out the window.
So, how do solar shades block UV rays? Here's a simple explanation:
Solar shades are constructed with a special woven fabric that reflects and resists heat. Thus, they lessen the intensity of the sunlight coming into your home. When solar shades are lowered, you'll enjoy a pleasant amount of natural light instead of a flood of unfiltered UV rays.
The exact level of light and privacy control you get will depend on the openness value you select for your solar shades. The openness factor refers to how open the weave of the fabric is, with a higher percentage indicating a looser weave. A lower openness value of around 3-5% will offer maximum privacy and protection against sunlight/glare. However, you may not be able to see outside quite as well. At the higher end of the spectrum, 14% openness will still provide moderate glare and UV reduction, but without compromising visibility.
Regardless of the openness level you choose, solar shades will deliver energy saving benefits. They'll also protect your family and prevent sun damage to your furniture, flooring and décor.
Collaborate with Our Pros to Personalize Your Solar Shades
At Blinds Brothers, we offer solar shades that are formulated and crafted to the highest standards to fulfill your design goals and safeguard your valuables. Our extensive line includes an impressive array of textures and colors. Our full selection of openness factors means you can achieve your preferred degree of light and privacy control. 
Do you have a vision in mind already? Or, would you like to be inspired by our selection? We'll bring a wide range of samples for you to peruse at your free in-home consultation. Call us today at 215-789-4600 to arrange your appointment with our window treatment specialists!