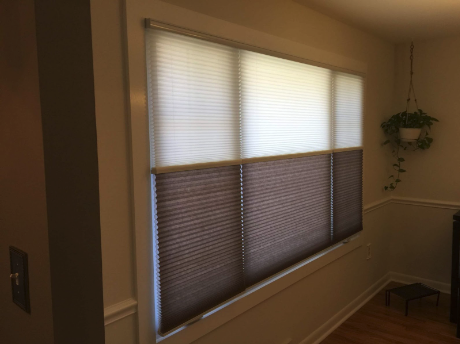 While light control is far from the only purpose blinds can serve, keeping light out of a room is often one of the primary goals in mind when choosing them. For those aiming to block out light with blinds, it can be very frustrating to discover they don't do so effectively once the window coverings are already up. To prevent this dilemma, let's go over some pro tips for how to stop light coming through blinds.
How to Stop Light Coming Through Blinds
Pay close attention to the opacity – Ranging from sheer to light filtering to room darkening to blackout, opacity refers to how much light control a specific window treatment variety offers. Be sure to do your research to choose the opacity that best aligns with your aspirations for your blinds.
Work with an expert – There are many projects that the average person can successfully DIY around their home. But, blinds are best left to the pros. A knowledgeable specialist from a reputable window treatment company like Blinds Bros. will measure your windows precisely and properly, then return to install the blinds professionally. This way, you won't have to worry about gaps around the edges letting unwanted light in.
Consider a liner – If you're looking to get the absolute maximum level of light and privacy control from your blinds or shades, then you may want to add a liner. This is an option with varieties like honeycomb blinds, woven wood blinds and Roman shades. Liners are popular for bedroom and bathroom blinds, but they may not be necessary for window coverings in the living room, kitchen, etc.
Along with following these strategies for how to stop light coming through blinds, partnering with our informed experts will give you peace of mind that your chosen window treatments will do exactly what you want them to.
Refresh Your Window Treatments with Our Trusted Pros
Whether you're searching for blinds that cut glare, filter light, protect your privacy, add aesthetic appeal or offer all of the above benefits, trust Blinds Bros. to help you find them! We travel throughout the Philly area and New Jersey, providing free in-home consultations, estimates and installations. To get on our schedule this summer, call us today at 215-789-4600.