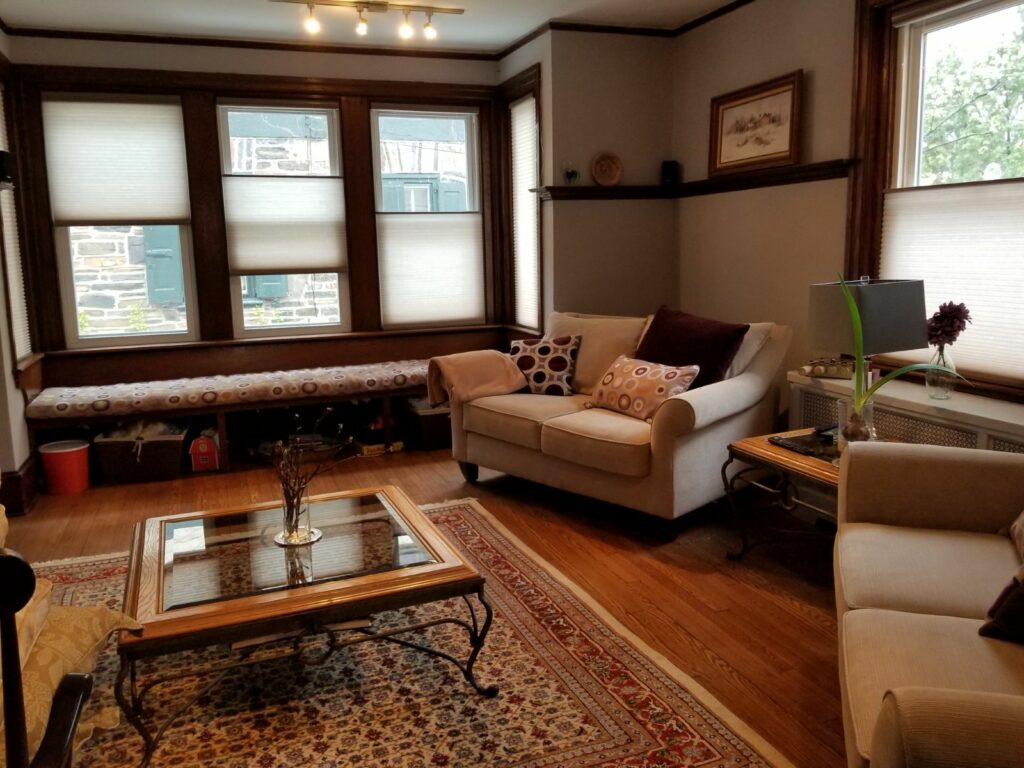 Your living room is a haven for relaxing, enjoying your favorite downtime activities and gathering with friends and family. So, you want it to feel comfortable and inviting. The window coverings you choose can make a big impact and help you set your desired atmosphere. Today, we're here to share some splendid window blinds ideas for living room privacy, light/heat control and aesthetic appeal.
3 Winning Window Blinds Ideas for Living Room
If you're in the market for functional and fashionable new blinds for your living room, then you'll definitely want to put these three varieties on your radar:
Wood blinds are a timeless option for living spaces. Available from Blinds Bros. in a range of finishes, wood blinds can be seamlessly incorporated into virtually any living room design. Beyond their beautiful appearance, their easily adjustable slats make wood blinds a wonderful selection to prevent heat and light from entering your home, plus shield your privacy.
Honeycomb blinds are easily recognized by their hexagonal cells, hence them also being known as cellular shades. Modern and chic, these purposefully designed blinds trap air, filter light and even reduce noise, making your living room a pleasant place to be in any season. A top-down bottom-up design will give you ultimate control over your privacy and lighting.
Roller shades offer top-of-the-line defense against UV rays, glare and indoor heat gain. Their unique woven fabric construction will block views into your living area, but without totally obstructing your view. Simple and seamless, they're an understated option with a ton to offer.
If you've enjoyed these window blinds ideas for living room enhancement, trust the pros at Blinds Brothers to help you pick the best option for your home! We offer a vast selection of colors and other customization options, so you can make your blinds totally your own when you work with us.
Schedule an In-Home Consultation for Free!
Eager to see samples and compare superb living room window treatment options alongside a knowledgeable expert, all in the comfort of your own home? Look no further than our top-rated NJ & Philadelphia area window treatment specialists! To schedule a free consultation, give us a call at 215-789-4600 at your convenience.