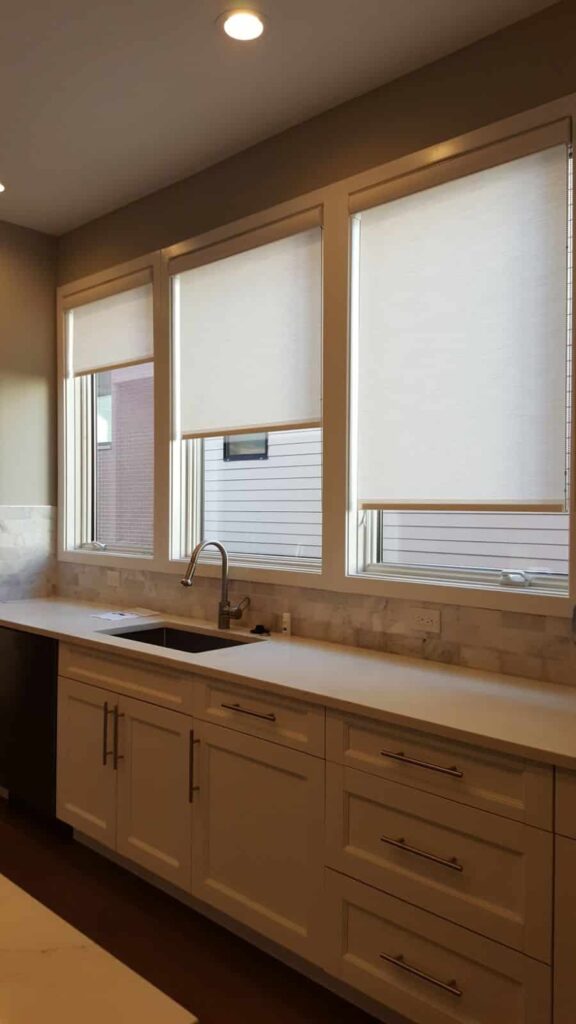 Looking to elevate the safety, simplicity or style of your window coverings? Mechanical window blinds can do all of this and more! Plus, they're an ideal choice for hard-to-access windows that are high up on the wall or tough to reach because they're located above furniture or appliances.
At Blinds Brothers, we can help you motorize several different varieties of window shades. Read on to learn more about our trusted Philly & NJ window treatment pros and how we deliver the best automated shades installation around.
Mechanical Window Blinds: The Perks & Different Options
If you're interested in automating your window coverings, it's crucial to work with a trained expert. This is important to ensure their proper fit and functionality, as is also the case for manual blinds. For installation of mechanical window blinds, expertise is particularly essential since there are many moving parts and electrical components involved. Attempting to DIY electric shades can pose a safety risk, not to mention threaten to ruin your investment if errors are made.
Now that we've explained why partnering with specialists like Blinds Bros. is key to the success of your project, let's explore the possibilities for what you can do with automated shades:
Roller shades are a great option for homes and commercial spaces alike. They can be motorized so you can set them to any position you'd like with the touch of a button, no cords involved.
Cellular shades provide excellent insulation and sound/light control. Automating them to open and close at certain times can add even more energy efficiency and comfort.
Roman shades come in a number of elegant styles, from hobbled to flat faced. A popular choice for living spaces or above the kitchen sink, they may be motorized for easier operation in any room.
As an important note, blinds typically can't be motorized like shades. This is something to think about when choosing your window treatments, along with other pros and cons of blinds vs. shades covered in our recent blog.
Compare Window Covering Styles & Features with Our Pros
Are you eager to learn about the wide range of options you have in the world of window treatments? Reach out to Blinds Brothers today at 215-789-4600 to schedule a free consultation! We'll come to your home or business with an array of samples so you can compare and contrast and decide what works best in your own space. Our team can also offer advice on whether motorization or other add-ons are right for you, plus provide free professional installation!