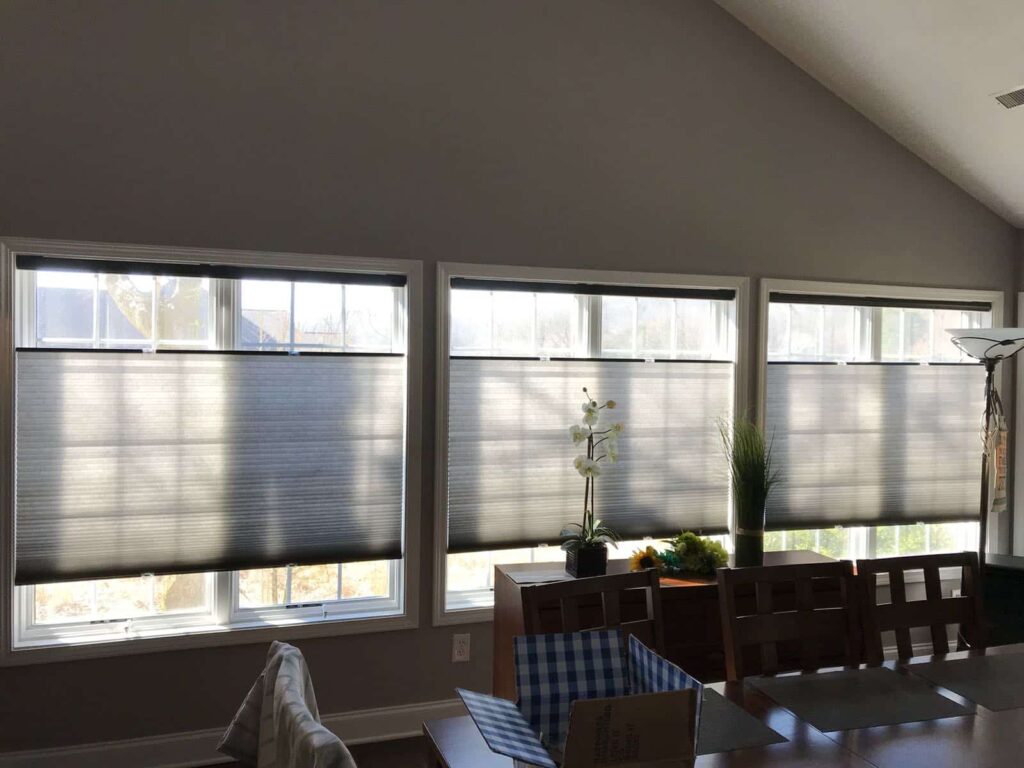 When you pick new window treatments, it's important to make sure they not only look good, but also function well in your day-to-day life. Modern cellular shades offer the very best of both worlds – a sleek, beautiful look and a number of practical benefits. If you're not familiar with the favorable features of these window shades, get ready to learn all about them!
The Many Perks of Modern Cellular Shades
Also known as honeycomb blinds – a name they got because of their honeycomb-shaped cells – modern cellular shades are designed with both aesthetics and functionality in mind. Their advantages include:
Versatile light control – Cellular shades handle glare and darken a room when pulled down/expanded, making them a great choice for media rooms, living spaces and bedrooms alike. Top down bottom up shades give you the most customizable light control, allowing you to move the shades to any spot – even to the center of the window.
Boosted comfort and energy savings – The hexagonal cells work to effectively trap air and noise, helping to keep your home comfortable in terms of both temperature and sound levels. Less thermal heat gain in summer and fewer drafts in winter also means you'll save on your energy bills!
Stylish color options – With an array of hues available, you should have no problem finding cellular shades that fit fabulously with your room decor! Our experts can help you select the best match during a free consultation in your space.
As an added bonus, today's cellular shades allow you to go cordless, enhancing their suitability for homes where kids or pets live or visit. The cordless model features adjustment mechanisms hidden inside the window coverings, making for a sleeker appearance, more convenient operation and minimized risk to your loved ones.
Unlock a Prime Selection of Cellular Shades & Other Spectacular Window Treatments
Eager to learn more about cellular shades and to compare them with other window treatment styles that could be your new favorites to enhance your space? Reach out to Blinds Brothers today at 215-789-4600 to schedule your free in-home consultation in the Philly area or New Jersey.
One of our window blinds specialists will bring you a range of samples, help you land on the ideal selection based on your personal list of needs & priorities and then help you install them to perfection (included in the price of your blinds)!