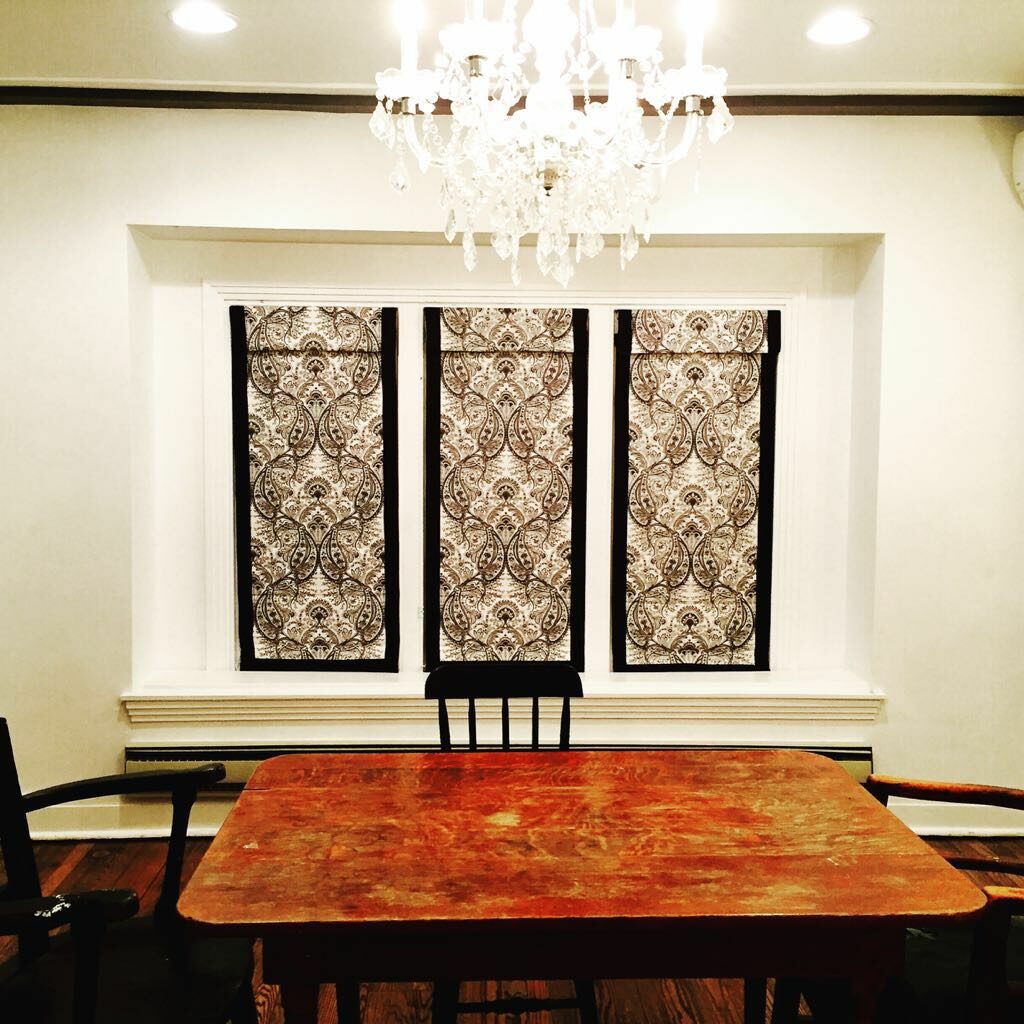 When wishing for classic elegance in their window coverings, many homeowners in the Greater Philly & New Jersey area are instantly drawn to Roman shades. But, these window treatments have more to offer than just their looks. Let's explore some additional Roman shades pros and cons you may want to consider as well. 
Roman Shades: Pros and Cons 
When it comes to the benefits of Roman shades, here are a few highlights:
Light and privacy control – Create your desired indoor environment any time of day or night by adjusting your Roman shades up or down.
Automation options – Oftentimes, Roman shades can be motorized to enhance their convenience and your control over them.
Versatility – These shades are suitable for adding sophistication and function to many rooms throughout the home, from your dining room to living space to home office to bedrooms.
Design freedom – Roman shades can be made from fabric of all different patterns, textures and designs. Classic, seamless and looped shades are just a few of the many varieties you can customize with Blinds Bros.
Like any window treatment, Roman shades aren't without their potential flaws, depending on your specific needs and where you wish to hang them:
Not moisture friendly – Since they're made of fabric, Roman shades can collect mold and mildew if exposed to moisture. Thus, they may not be the best choice for spaces that get very steamy, such as bathrooms. They can work well over the kitchen sink, however, so long as the area is well ventilated.
Maintenance – Another side effect of their fabric construction is that Roman shades can be at higher risk of taking on stains, as compared to other window treatment options. Fortunately, they're generally easy to spot clean if needed.
Now that you're filled in about Roman shades pros and cons, you might be eager to start shopping. With Blinds Bros., you can do so in the comfort of your own home!
Meet with Us to Find Fantastic Custom Shades or Blinds 
Whether you're sold on Roman shades or you'd like to consider other options, too, trust our experts to lead you to the very best pick for your space during a free in-home consultation. At this time, you can see samples, ask questions and compare different patterns and styles to envision how they will look and perform in your home or business. With us, every order includes free professional installation. So, give us a call at 215-789-4600 to get started!