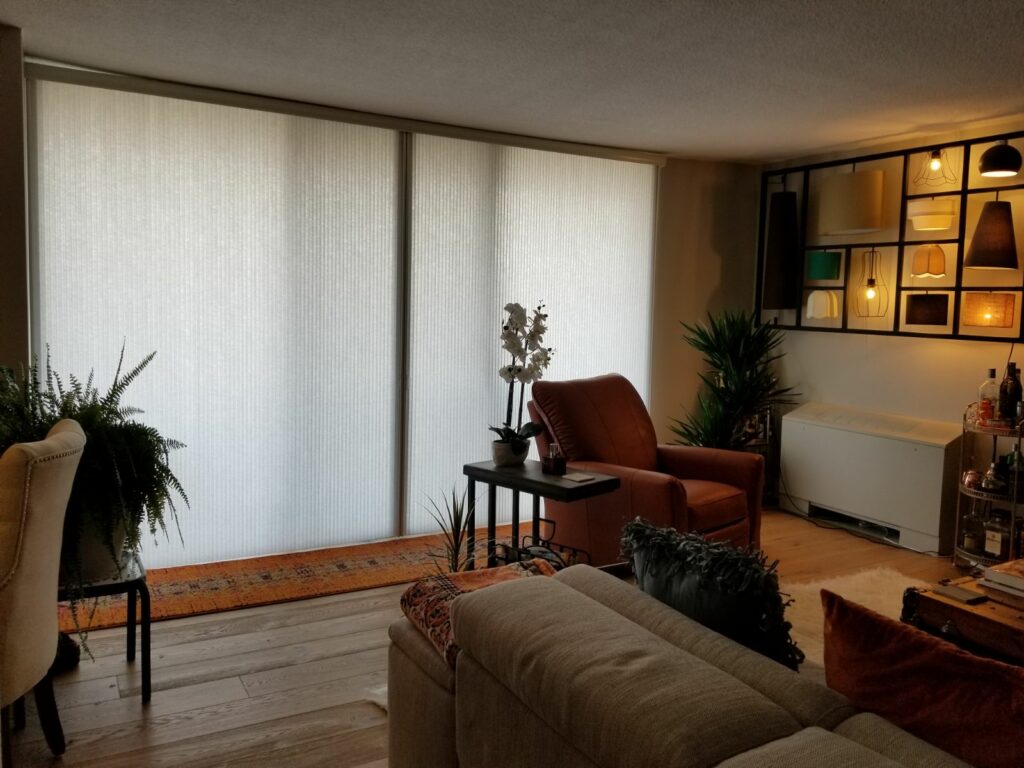 From ultimate ease of operation to enhanced safety for households with kids & pets, there are so many reasons to go motorized with your window treatments. Thus, it's no wonder homeowners seeking to modernize their window coverings often ask: "Should I get motorized blinds?" Our trusted window treatment advisors are here to help you make this decision. Just keep reading to learn more about where motorized blinds work best in a home or business!
Should I Get Motorized Blinds?
Motorized blinds are an excellent choice for a number of different applications, including:
Hard-to-Reach Windows – Are you tired of reaching or using a step stool to open, close or tilt your window coverings? Automatic blinds offer the perfect solution. Motorization also comes in handy for blinds that extend to the floor, such as cellular shades on a door. You can even put motorized blinds on a skylight to control the amount of light coming in with the touch of a button! 
Nurseries – Since they don't have cords or strings, motorized blinds are a suitable option for nurseries. In fact, they're the safest choice for windows throughout a home with young children and/or pets.
Commercial Spaces – From restaurants to office buildings, commercial spaces need window treatments that can be easily adjusted as the lighting changes throughout the day. Motorization provides an ultra-convenient and polished looking solution! With this feature, you'll be able to get the blinds or shades at your business in just the right position. You'll keep your customers and colleagues comfortable!
Have you been contemplating the question "should I get motorized blinds?" Hopefully this has helped you understand their benefits. Click over to our website to see video clips of our automatic blinds and shades in action, being operated with a sleek 5-channel remote!
Shop Our Broad Variety of Customizable Window Blinds 
For the largest and best selection of custom window coverings, homeowners from the Main Line to Philly to South Jersey count on Blinds Bros. Our pros are here to help you determine your perfect window treatment match. Explore motorized blinds, manually operated plantation shutters or cordless shades! To schedule a free in-home consultation with a member of our crew, give us a call today at 215-789-4600!