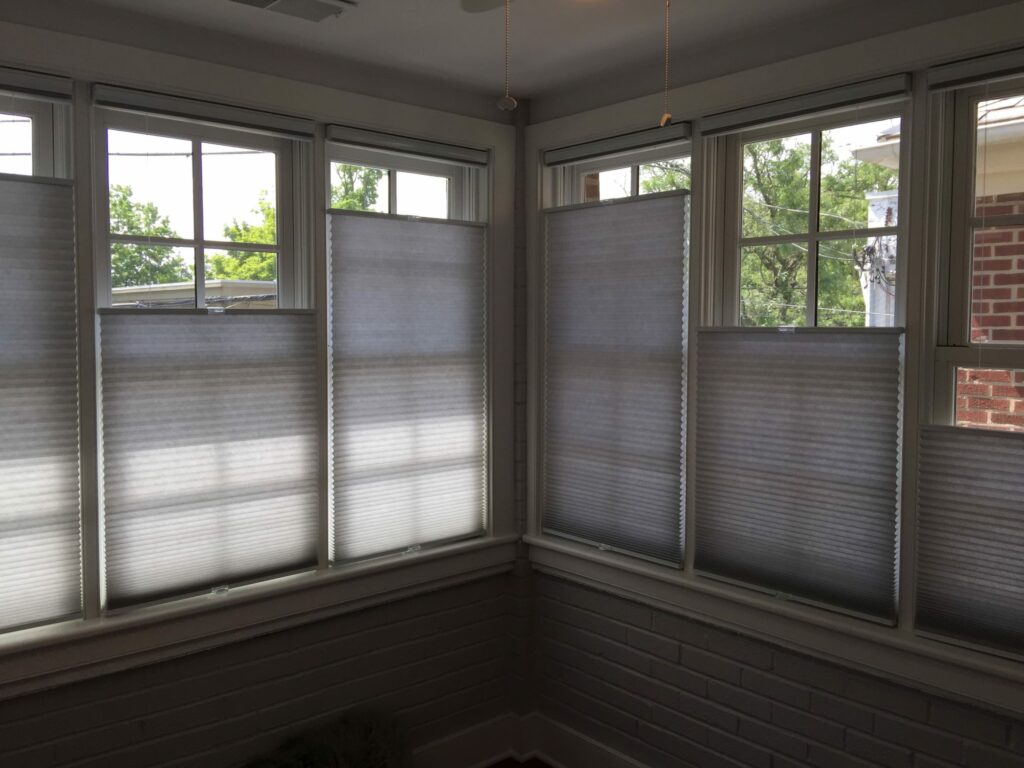 As we discussed at length in our post on the many perks of modern cellular shades, these window treatments are a leading option for a range of reasons. One of the best things about them is the versatility they lend to homeowners looking for a combination of specific features in their blinds or shades. One of the choices you'll have when customizing them is between single cell vs. double cell cellular shades. So, how do you decide which style is right for you? NJ & Philly's Blinds Brothers are here to shed some light on this matter.
Single Cell vs. Double Cell Cellular Shades 
To understand the difference between single cell vs. double cell cellular shades, it's key to have some background knowledge on how these shades are constructed. They're made of hexagonal "cells" that stack or expand like an accordion as the window treatments are raised or lowered. Single cell shades have one layer of cells, whereas double cell shades have two.
If you're torn between these options, here are some considerations to help you make the best choice:
Light control – If you desire a room darkening or blackout effect, double cell shades offer the greater degree of light control you're seeking. The single cell variety is better suited for living areas and other spaces where light filtering opacity is sufficient.
Insulation – Similarly, double cell shades provide added protection against undesired temperature changes in your home, all year round. Still, even single cell shades deliver impressive energy efficiency benefits!
Noise control – If noisy neighbors or nearby traffic is a concern, you might wish to invest in double cell shades, as they temper sound even more effectively than standard single cell shades.
Looking for the ultimate defense against light, sound and air in your window treatments? You'll be interested to know that triple cell shades are also available! As with any window coverings, the most appropriate variety will all depend on your particular goals and preferences.
Find Your Ideal Cellular Shades with Blinds Bros.
Proud to be the customer-preferred window treatment pros serving New Jersey & the Greater Philly area, Blinds Brothers is committed to offering the absolute highest levels of service, product quality and expertise. If you're eager to learn more about cellular shades and compare styles in a free in-home consultation, call us at 215-789-4600 to schedule!