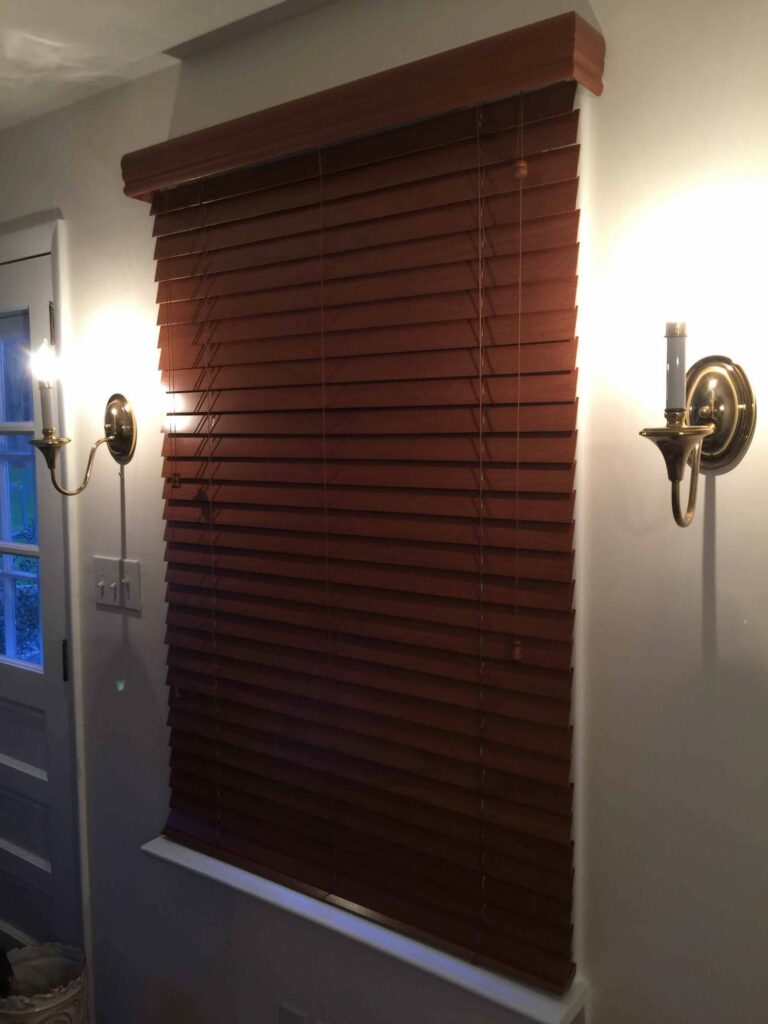 Window treatment shopping should be fun! But, with so many options to pick from, we understand that it can feel a little overwhelming. Oftentimes, people get stuck on the question of "what color blinds should I get?" If you're stressing over this, have no fear – the Blinds Brothers are here to shed some light on the best blinds colors for different scenarios.
What Color Blinds Should I Get? Tips from Our Pros
What color blinds should I get? Should I opt for…
Light blinds with a dark floor? – Darker floor finishes serve to ground a space, while lighter window treatment shades (cream, light gray, etc.) will help to liven things up. This can be a complementary combination for many rooms, from home offices to living areas.
Darker blinds? Window blind colors on the darker end of the spectrum can be enticing for their elegance and stain-disguising capabilities. However, keep in mind that they can make a space feel smaller, so they're best suited to open areas of the home. A good compromise is a darker accent tape on a lighter blind, which will make them stand out!
Blinds that match my wall paint? In the interest of design harmony, you might think to choose blinds in a similar hue to your wall color. This strategy checks out, but it's best to go a few shades lighter or darker to avoid it looking boring or too blended. If you have white walls, contrasting wood blinds can be a great pairing.
Something different altogether? – If your space could use a pop of color, don't be afraid to go for a bolder palette or pattern! Your window treatments are an expression of your personality, so at the end of the day, there's no need to play by any set rules.
In your search for the perfect blinds or shades color that you'll love for years to come, an in-person consultation will be highly valuable. This way, you'll be able to compare how different options look against your existing décor elements, ensuring that your choice is a true winner.
Find Your Dream Blinds Alongside Our Experts
Eager to schedule an in-home consultation with a window treatment specialist? Blinds Brothers will come to your New Jersey or Philly area home with samples from our collection, giving you up-close access to different varieties of blinds, shades and even shutters, all in a range of beautiful hues/finishes! To arrange your appointment, give us a call at your convenience at 215-789-4600.