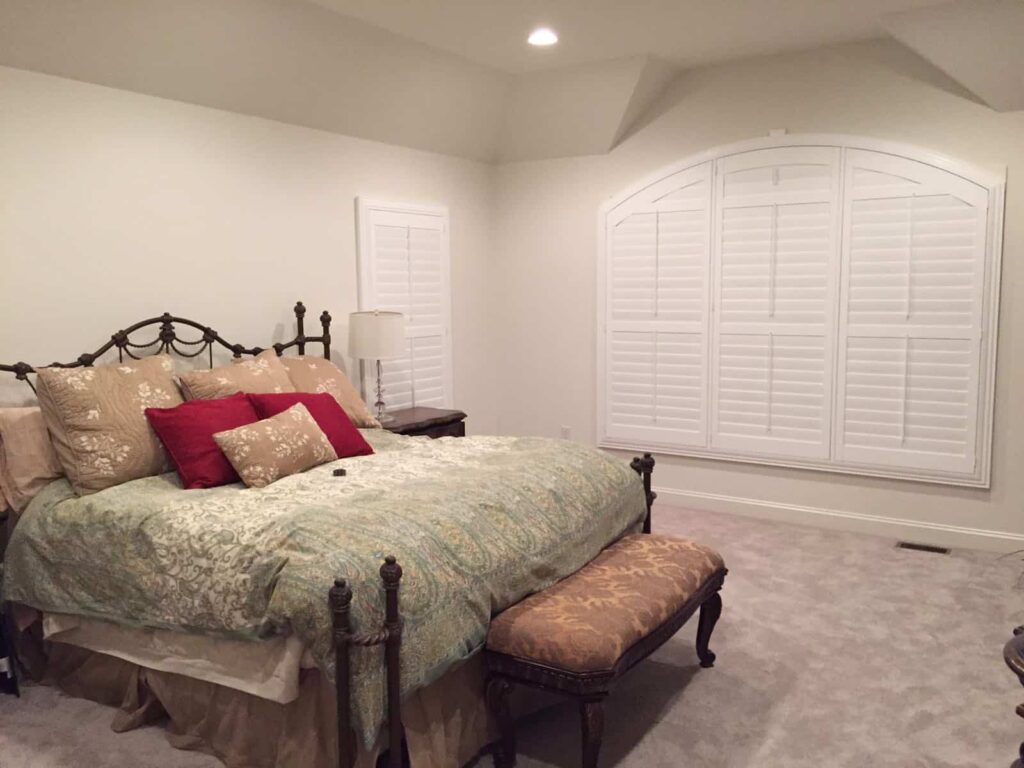 Uniquely shaped windows can add charm and personality to any home or business. But, it can be a bit difficult to find window treatments that are a perfect match. Whether your windows are round, ovular, triangular, hexagonal or another shape, our experts are here to help by offering professional guidance and an expansive selection of high-quality window coverings for unusual shaped windows. Today, Blinds Brothers will give you some examples of window treatments we offer which can be tailored to pair well with uncommon window shapes.
Window Coverings for Unusual Shaped Windows: Preview Our Selection 
Plantation Shutters – Aside from delivering quaint charm and excellent insulation, plantation shutters are also quite versatile from a design standpoint. They can be cut to the exact size and shape of even the most irregularly shaped windows. For doors, it's no problem to create a curved cut-out for the handle and lock area, if needed.
Cellular Shades – Prefer fabric window treatments? You're in luck, as cellular/honeycomb shades can also be custom crafted for those unique windows! They can be made in a fanned design to accommodate a round window or the curved top part of an arch window. Or, for a triangular window, an inoperable cellular shade in your preferred opacity can be installed to provide privacy and light control. If there are rectangular windows nearby that are covered with operable cellular shades, this strategy will also help to create a unified look.
Roller Shades – If you don't mind leaving part of the window uncovered, roller shades can work quite nicely on non-standard windows. For instance, if there's a small half-moon arch at the top, adding a decorative roller shade just below can accentuate this special detail while giving you the power to set your desired atmosphere.
Arrange a Free In-Home Consultation with Our Window Covering Specialists
If you're looking for window coverings for unusual shaped windows, there's no better method to obtain them than by working with Blinds Brothers. As PA & NJ's favorite shop-at-home window treatment service, we'll bring samples from our collection to you so you can see them alongside your windows and other interior design elements. This interactive experience will set you up to discover the absolute best window treatment variety and features for your windows.
Interested in exploring our well-crafted window covering options and getting expert recommendations on the best picks for your particular window shape? Give us a call today at 215-789-4600 to request your free in-home consultation!