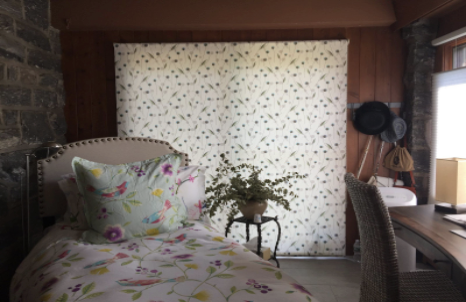 Striving to turn your master or guest bedroom into a sanctuary? There are countless design touches you might add to help create a tranquil environment that makes you feel like you're on cloud nine. Installing bedroom darkening window shades is one particularly effective way to achieve the serene and restful atmosphere you're going for. Let's dive into the advantages and types of shades you might consider ordering with room darkening opacity for the bedroom.
Bedroom Darkening Window Shades: Their Benefits & Our Top Options 
When shopping for shades that block out light, people often inquire about the difference between blackout and room darkening window shades. As the name implies, room darkening window treatments reduce the amount of light that enters the room (typically by around 95-99%), while blackout shades are designed to eliminate light as completely as possible. So, the best choice for you is all a matter of what darkness level you desire.
Noteworthy perks of putting room darkening blinds in the bedroom include:
Reducing thermal heat gain, saving energy & cutting down on glare by tempering sunlight during the day
Maintaining a comfortable sleeping atmosphere at night by keeping out light from the street
Giving you the option to have full privacy at any time – day or night – by simply closing the shades
Another terrific thing about room darkening shades is they come in several different styles. Through Blinds Brothers, room darkening options are available for:
Roller shades
Cellular shades
Roman shades
And even woven wood shades!
No matter what aesthetic you're aiming for, you'll have a wide selection of colors, textures and patterns – as well as several different operating styles – to choose from.
Discover the Best Bedroom Darkening Shades for Your Home 
Eager to begin perusing options so you can land on your ideal style of light-blocking shades for the bedroom? Blinds Brothers makes the process simple with free in-home consultations! We'll bring along lots of samples so you can see how various window treatments mesh with your space. Then, we'll help you customize your favorite style to accomplish your goals for functionality and appearance.
Scheduling your free consultation with one of our window treatment specialists is as easy as calling 215-789-4600! So what are you waiting for? Reach out today, and let's get started on bringing your dream windows treatments to life.